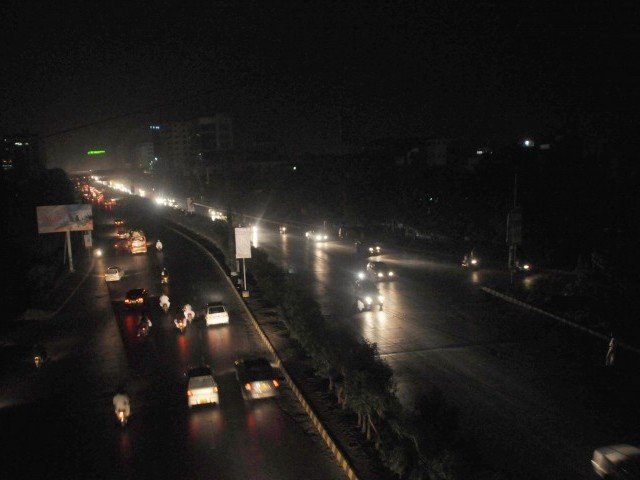 ---
ISLAMABAD:
In the Senate session on Friday, the opposition party – the PPP – slammed the government over last week's hours-long power blackout in the country, saying that such a situation is seen during times of war. However, the energy minister again blamed the workers at Guddu power plant for the nationwide power outage.
Senior Pakistan Peoples Party leader Senator Sherry Rehman also rejected the inquiry committee formed by the National Electric Power Regulatory Authority (Nepra), which was tasked by the government to probe into the massive power outage. "The inquiry committee formed to probe into the countrywide blackout is like a cat taking care of milk."
Discussing gas and energy crisis in the upper house session, presided over by Chairman Sadiq Sanjrani, Sherry said, "Where is Nadeem Babar [special assistant to the PM on petroleum] when such an important issue is being discussed?"
She said the government was investigating the energy crisis through Nepra … "we reject it".
Energy Minister Omar Ayub said that according to initial reports, a breaker with Guddu Thermal Power Plant had been working for three consecutive days. "The workers there operated the breaker incorrectly, which caused a breakdown."
Sharing details, the minister told the Senate that it was 11:41pm when the blackout occurred.
"This is not the first time, but the eighth blackout in Pakistan. However, we quickly got out of the blackout as by 8am, power had been restored in several places."
The PPP also protested in the upper house against Ayub for calling Asif Zardari "Mr 10%".
Further, Adviser to the PM on Parliamentary Affairs Dr Babar Awan informed the Senate that the government was working to introduce reforms in all state institutions including the criminal justice system and accountability.
Responding to a point raised by Senate Deputy Chairman Saleem Mandviwalla, Awan said that the government had promulgated an ordinance for bringing reforms in the accountability process and to eliminate the menace of corruption.
However, he regretted that it was not taken up in the relevant committee.
He said, "No one is above the law and the Constitution of the country.
"Everyone should respect the state institutions and surrender before the courts to prove their innocence."
He went on to say that no amendment was brought to the National Accountability Bureau laws during the 10-year rules of the previous governments.
Later, the Senate session was adjourned till 3pm on Monday.
COMMENTS
Comments are moderated and generally will be posted if they are on-topic and not abusive.
For more information, please see our Comments FAQ