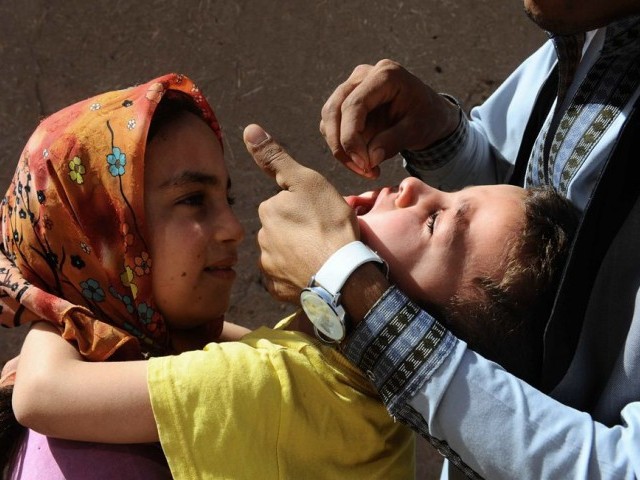 ---
PESHAWAR:
Parents living along the Pak-Afghan border in the Batwar village of the Bajaur district have put forward the most unusual of demands for agreeing to get their children inoculated for poliovirus.
People from Batwar have requested local authorities to provide them with internet services in exchange for allowing them to administer polio drops to their children.
The demand comes during the country's first nationwide polio drive of the year which aims to inoculate 40 million children under the age of five.
The incident, however, is not first of its kind. In the past, people have demanded local authorities to construct roads, improve infrastructure in health facilities and educational institutions besides asking for uninterrupted gas and power supply.
Officials believe the unusual demand shows how important internet services were.
"This shows the level of cautiousness and wisdom that prevails in the people of Batwar," a senior official part of the anti-polio campaigns told The Express Tribune.
The local administration, which immediately helped restore the internet services, informed that some 30,000 people living in the Batwar village have put forward the demand.
He further said that the administration never faced an issue commonly known as 'demand based refusals.'
"It was interesting to listen to a boy complain how he could not upload videos because of bad internet," Assistant Commissioner Bajaur Fazalur Rahim said who immediately rushed to Batwar to convince people allowing polio teams to administer polio vaccines.
"We immediately restored the internet service and children were inoculated against the virus," Rahim said.
COMMENTS
Comments are moderated and generally will be posted if they are on-topic and not abusive.
For more information, please see our Comments FAQ