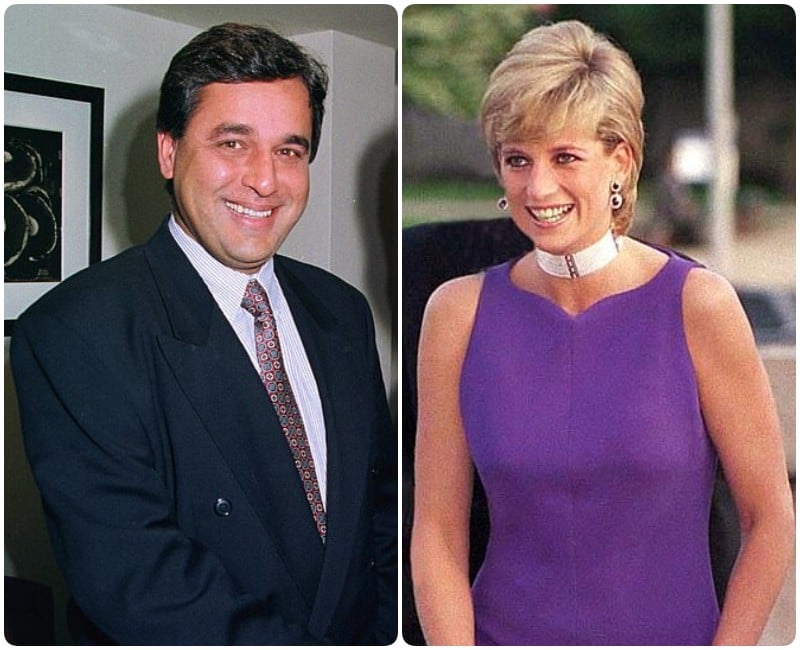 ---
The late princess Diana's former alleged Pakistani lover Hasnat Khan has broken his silence on the 'cunning' Martin Bashir, who according to him, preyed on the princess.
Khan said the BBC reporter 'filled her head with rubbish' until Prince William, who was then a teenager, warned her, "Mummy, he's not a good person," reported the Daily Mail.
In an unprecedented interview, Khan – the shy surgeon who infatuated Diana – lifted the lid on the manipulative tactics Bashir used to land his infamous Panorama scoop.
He also revealed that when the scandal over Bashir's behaviour became widespread late last year – a close ally of the beleaguered BBC religion editor got in touch, begging for help.
It was then that Khan came forward after the Mail exposed the underhand methods used by Bashir to trick Diana into giving her bombshell 1995 TV interview, which saw her declare, "There were three of us in this marriage."
The princess's brother Earl Spencer, claims Bashir spun a web of deceit, claiming senior royals and courtiers betrayed her to newspapers and MI5, in order to draw the vulnerable princess into his confidence.
The Mail's revelations prompted the BBC to initiate an inquiry, led by former Supreme Court judge Lord Dyson.
Khan, the Pakistani-born heart surgeon, who was dubbed 'Mr Wonderful' by Diana during their intense two-year relationship, told the Mail that Bashir 'manipulated' the princess, and that he "was a cunning man."
He went on to reveal that Diana confessed she had a 'mole' codenamed Dr Jarman - who turned out to be Bashir. Khan also said the reporter's 'bogus' claims included "Camilla Parker Bowles had flown to America for plastic surgery" and that Bashir peppered Mr Khan with intimate questions about marrying the princess.
The surgeon warned Diana that Bashir was dangerous and she "should have nothing more to do with him," but Diana ended up giving the explosive Panorama interview to force Prince Charles to divorce her. And that "it was Prince William, then aged just 13, who finally convinced his mother to sever ties with Bashir."
Khan, 62, who's now a consultant surgeon at Basildon and Thurrock University Hospitals in Essex, said he was contacted by a mutual acquaintance of his and Bashir's several weeks ago, after the reporter's behaviour hit the headlines in the Mail.
Have something to add to the story? Share it in the comments below.