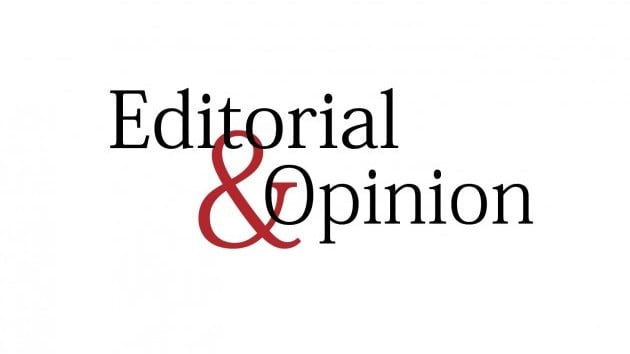 ---
At the emergency department of one of the busiest hospitals in the city, Dr Khan (name changed) sprinted back and forth as she managed the flow of Covid-19 patients, on a late November evening. She and her team of nurses, residents and consulting physicians had predicted the second wave of the pandemic a long time back and knew that their Department of 24/7 Emergency and Acute Care Services would once again go on diversion for adult patients with Covid-19.
A temporary hospital diversion means that the facility has exhausted its resources, such as beds, ventilators, nurses, etc, and is functioning at or beyond its capacity, such that its Emergency Room (ER) is not able to provide care to new patients without compromising the care of existing patients in the ER. In order to continue to provide high quality care to patients already at the facility, new arrivals are requested to seek care from another hospital, until space becomes available.
There were times during the pandemic's first wave that several hospitals functioned at the maximum capacity, sometimes beyond, for Covid-19 patients. The number of patients coming in with the need for ventilator support, especially, was becoming overwhelming for the health systems.
Dr Khan recalls the distress they felt during the peak of the first wave on receiving Covid-19 patients dead-on-arrival, to the ER. She is not the only medical professional to see the horrors of this pandemic. There are many ER consultants and triage nurses like her, across Pakistan, who saw critically ill Covid-19 patients pass away, before receiving the urgent care they needed. During the second wave, the hospitals are starting to function at or beyond their capacity for Covid-19 patients, once again.
In the Emergency Department of most hospitals, there are separate triage areas dedicated for Covid-19 patients and patients with other illnesses. Let us not forget that during the pandemic, people with non-Covid chronic and acute conditions did not stop requiring emergency and other medical care. People were still seeking care for diabetes, they were still having heart attacks, and getting involved in accidents and requiring trauma surgeries. Therefore, hospitals had to balance all their resources, including ER beds, for all types of diseases, conditions and patients, including Covid-19.
Before hitting the peak during the first wave, healthcare workers, and provincial and federal governments kept reminding the citizens that the hospitals were starting to fill up, and that the only way to flatten the curve is to wear masks, avoid crowded places, keep washing and/or sanitising hands and maintaining six feet of physical distance. As the number of new cases kept increasing and the volume of sicker patients spiking, most hospitals filled to capacity and their Emergency Departments had no choice left but to declare a diversion status for Covid-19 patients.
The second wave is slightly different than the first and the hospitals are starting to fill up to capacity faster than before. This is because winter is always a peak season for critically ill and sick patients rushing to the Emergency and this time around, Covid-19 has exacerbated that further. Generally, high volumes of cardiac arrests, asthma, influenza, and pneumonia patients, amongst others, are observed. The pandemic is only adding to the challenge, yet again.
During times like these, Dr Khan and her staff can be observed in constant communication with hospital-wide teams, including the ICU and bed management teams, to ensure smooth and efficient flow of patients.
"The constantly evolving trend of patient flow demands planning and shuffling of allocated beds to manage the capacity and diversion status. This is not an easy task, as there are patients with other illnesses too, who require urgent intensive care and ventilator support," says Dr Khan on managing the allocation of resources.
During the first wave, lessons were learnt, and now during the second wave, hospitals are better equipped with knowledge. Our healthcare systems can only bear so much pressure, resulting in not only filled-up beds, but also overworked medical and support staff. It is important to note that this is not only the case in Pakistan, but also holds true for high-income countries of North America and Europe.
The health and well-being of the community at large starts from the basic level of individual responsibility. While we may be getting tired of hearing the prevention mantra, we must not give up on the necessary precautions of keeping safe from Covid-19, that is, wearing masks, washing and/or sanitising hands, maintaining six feet of physical distance, and avoiding public gatherings and crowds. The battle against this infection is not over yet, and chances are, it will not be for the foreseeable future. Until the vaccine becomes available in Pakistan and a large proportion of the population is inoculated, our best bet is to continue protecting ourselves and our loved ones, so that we stay out of the hospital.
Published in The Express Tribune, January 12th, 2021.
Like Opinion & Editorial on Facebook, follow @ETOpEd on Twitter to receive all updates on all our daily pieces.
COMMENTS
Comments are moderated and generally will be posted if they are on-topic and not abusive.
For more information, please see our Comments FAQ