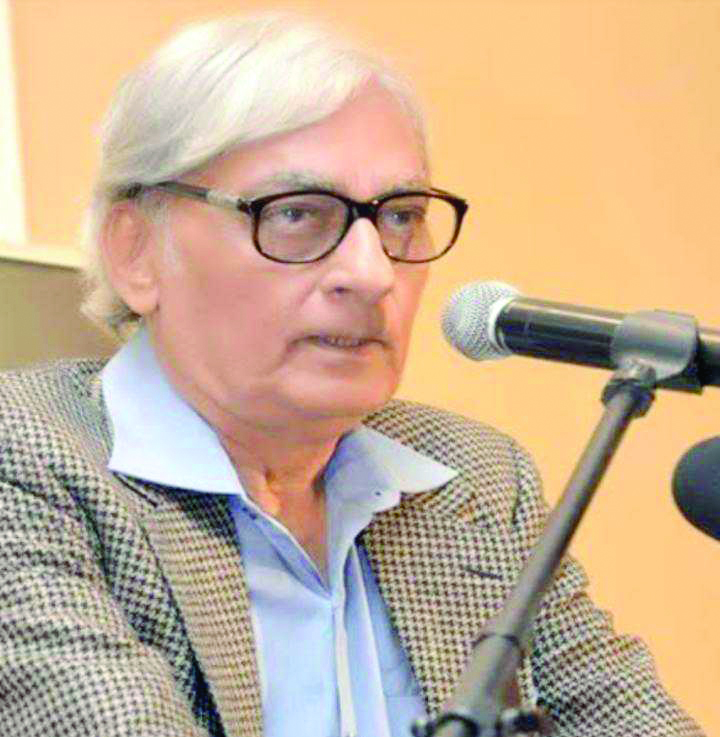 ---
KARACHI:
Renowned poet, author and intellectual, Naseer Turabi, passed away in Karachi on Sunday after succumbing to ill health.
Turabi was 75-years-old and will be laid to rest at Wadi-a-Hussain graveyard today (Monday) after funeral prayers at Zuhr at Imambargah Shuhada-e-Karbala in Federal B Area Ancholi.
The late poet was the son of famed Urdu poet, linguist, lexicographer and famous religious speaker Allama Rashid Turabi.
Turabi was born on June 15, 1945, in Hyderabad Deccan, pre-partition India. He and his family migrated to Pakistan after independence. He started his journey as a poet in 1962 and did his Masters in Public Relations from the University of Karachi in 1968.
He considered the Dhaka Fall a great historic tragedy and that was expressed in his popular ghazal 'Wo Humsafar Tha', which he wrote after the split of East and West Pakistan in 1971. This ghazal was later used as the soundtrack for Pakistani drama serial, Humsafar. .
Turabi's first compilation of poetry 'Aks-e-Faryadi' was published in 2000. Along with his literary services, Turabi held key positions in several prominent institutions of Urdu literature.
He served as an executive member of Pakistan Writer's Guild, was a member of the KU syndicate, and a member of Area Study Centre, Europe's board of governors. Besides, he was honoured with the Allama Iqbal Award by the Pakistan Academy of Letters.
He was also affiliated with Eastern Federal Union, an insurance company, as a public relations officer.
Published in The Express Tribune, January 11th, 2021.