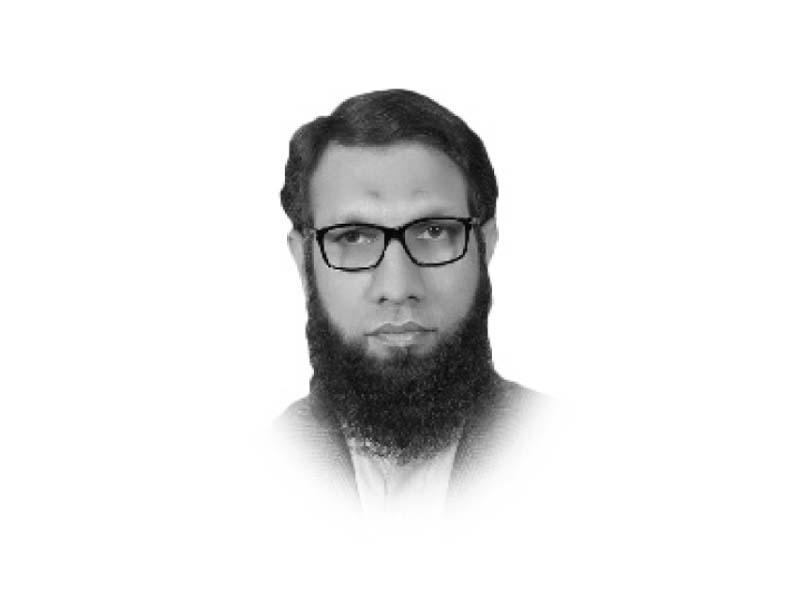 ---
Pessimism is a sin and so is cocky optimism. Believing the future is either empty or dark, one starts preparing for the doom to befall. Believing the future is full of promise by default, is delusion. The unfortunate outcome of pessimism-optimism is the tendency to externalise the cause of failure by blaming others and/or cursing fate. This is true for nations and individuals. The alternative, which is certainly emotionally and physically demanding, is to accept responsibility for the choices one makes, learn from failure, and start a new journey.
Imran Khan is not new to politics, but naïve he certainly is. He learns, if ever, the hard way. Politics is the game of what is possible and not necessarily what is desirable. Most often, a leader has no choice but to contend with an awful bargain. And it is here that Imran Khan lives in cocky optimism!
One does not disagree with him on the need for change. Pakistan has inherited the worst political culture. It protects and promotes interests of the 'few' at the expense of the 'many'. Many of our clever politicians have learnt how to (mis)use religion, land possession, wealth, and racial differences to attain and retain power. A class of the 'untouchables' has emerged as a result.
It is the group of powerful people that cannot be criticised or held accountable for its horrendous and treacherous activities. Individuals belonging to this class have different but effective cards to play with. They can flout the law, malign institutions and challenge the state as and when circumstances require. And they would constantly remind and fool the public about their sacrifices for this country including but not limited to self-exiles, assassinations, and imprisonment.
Can anybody think of touching the Maulana Sahib? Yes, one can but at the cost of his association with Islam. If one dares talk about how he fits in well with every government and enjoys privileges linked with power, one has to face being labelled an anti-Islam crusader. Contrary to wider belief, his real strength lies not in his political acumen but the kind of unquestioning people he leads. He always portrays Islam to be in danger and poses himself as the saviour of Islamic polity. Unfortunately, when it comes to power politics, his actions seem to betray the ideals of Islam.
General (retd) Musharraf, who has done everything he could to spoil the soil with brazen violation of the Constitution, now lives as a state guest in a foreign country. After a few futile attempts, the PML-N leadership paid the ultimate price and is now in the dock itself. The courts kept insisting for some time, but Musharraf never showed up on the pretext of poor health and security threats. For ordinary Pakistanis, it conveys a strong message: crimes are condoned in direct proportion to one's claim on power.
There are more powerful ones and untouchables who draw strength from their association with powerful institutions. The problem is not who is powerful and who is not. The problem is who bends and breaks the law and why are citizens of the same state treated differently. Can a state with two laws survive and make progress? The tragedy in Pakistan is the institutionalisation of "mutual consideration" which means giving and receiving favours across state structures.
The powerful elite occupies positions in the army, judiciary, bureaucracy, media, and legislative bodies and can hardly be held accountable for any wrongdoing. Economic development, political stability, and social harmony in the West are the outcomes of real democracy which is based on free and fair elections and, more importantly, on the rule of law and accountability.
Published in The Express Tribune, January 11th, 2021.
Like Opinion & Editorial on Facebook, follow @ETOpEd on Twitter to receive all updates on all our daily pieces.