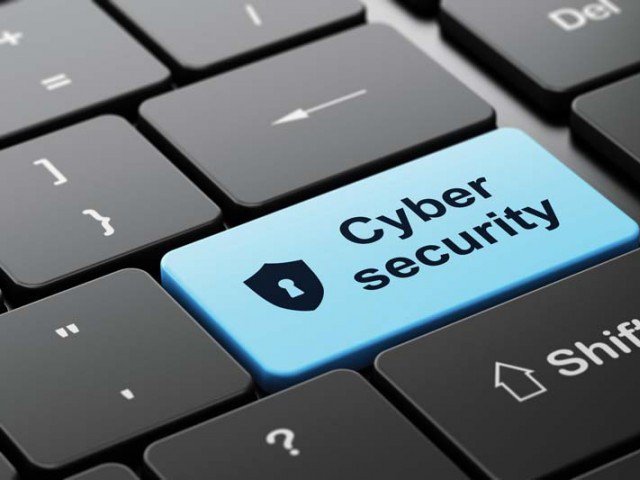 ---
In 2020 researchers noted a surge in ransomware attacks, phishing, business email takeovers, spyware, and cryptocurrency theft.
Not much has changed when it comes to internet security as we step foot in 2021 and these seven cybersecurity predictions will shape our lives this year:
Remote workers will be the focus of cybercriminals through 2021
Hacking activity against corporations in the United States and other countries surged this year as digital thieves took advantage of security weakened by pandemic work-from-home policies, said researchers.
Corporate security teams have a harder time protecting data when it is dispersed on home computers with widely varying setups and on company machines connecting remotely, said experts.
Cybercrime costs to top $1tr this year: researchers
In 2020, nearly 25% of organisations had to pay extra costs to address cybersecurity breaches and malware infections reports Security Magazine.
Rules for safe communication, such as barring connections to disreputable web addresses, tend to be enforced less when users take computers home, said Lari Huttunen, an analyst at Arctic.

That means previously safe networks can become exposed. In many cases, corporate firewalls and security policies had protected machines that had been infected by viruses or targeted malware, he said.
Legacy security architecture like VPNs will be the weak link for many organizations.
As work from home becomes the norm, people will be using a virtual private network (VPN) to carry out their office work. A VPN provides secure and encrypted connections ensuring users greater privacy than even a secured Wi-Fi hotspot.
However, this is not a perfect long-term solution as VPNs slow down the internet to a certain degree and can be easily exploited by cybercriminals.
The good news is that 34% of IT security teams across the globe are working on implementing a zero-trust security model where users will have access to the smallest set of permissions necessary to perform their work duties.
The trend of employing zero-trust network is likely to grow in 2021 as organisations realize the security threats VPNs pose to their work.
The impact of breaches in the healthcare sector may be deadly
Last year, hackers attacked health care systems with ransomware in the United States and other countries, creating new risks for medical care as the global coronavirus pandemic accelerated.
Daniel dos Santos of the computer security firm Forescout said cash-strapped medical centers are particularly attractive targets for hackers and that at least 400 hospitals had been hit in the US and Britain.
Hackers are aware that "health care is the most likely to pay the ransom because their services are critical," dos Santos said.
Hackers used SolarWinds' dominance against it in sprawling spy campaign
For example, a patient was unable to receive life-saving treatment after hackers disabled Düsseldorf University Hospital's computer systems with ransomware, ultimately costing the patient her life.
Covid-19 is still not over hence going forward healthcare will continue to be a target of cybercriminals as a means to gain financial benefits.
Financial organizations beware, more attacks are coming
Financial services organisations and other firms that are responsible for the security of consumer financial data need to remain alert throughout this year.
Even though financial firms are not often victims of cyber-attacks however, if their data is breached it can cause a great deal of harm as they sensitive information such as National Identity number, phone number, addresses, and much more of clients.
Hence it's important that financial organisations take a proactive approach to data protection.
Covid-19 forced organizations to accelerate digital transformation efforts.
Covid-19 caused countries to shift focus on digital transformation. The year 2020 accelerated 5G to help keep remote workers connected, organisations made use of AI and ML-powered analytics to grow their businesses.
With most of the world working from home the IT and security professionals made efforts in creating a more secure working environment.
US President Donald Trump signed an executive order setting guidance for federal agency use of artificial intelligence in government decision-making.
Going forward even though human creativity cannot be replaced by computers and software, the rapid increase in artificial intelligence will be eliminating jobs.
The adoption of new technologies and increase in internet users means most of the world's population is at great risk of data exposure.
There are around 4.6 billion active internet users as of July 2020, who can easily fall prey to cyber-attacks. According to the online crimes reported to the FBI's Internet Crime Complaint Center (IC3) have nearly quadrupled since the beginning of the Covid-19 pandemic.
People are still home bound which means that we will see an increase in the number of people around the world who are impacted by data breaches.
To cope with reduced budgets, CSOs and CISOs will seek convergence across security solutions.
Global companies whose revenues have taken a hit during the coronavirus pandemic reduced technology spending in 2020 by as much as 4.1%, according to the latest survey from US-based Enterprise Technology Research (ETR).
IT spending decreased nearly 10% in 2020 and this trend is likely to continue in 2021, as Forrester predicts that US tech investments will fall another 1.5% - a $135 billion drop from 2019's peak.