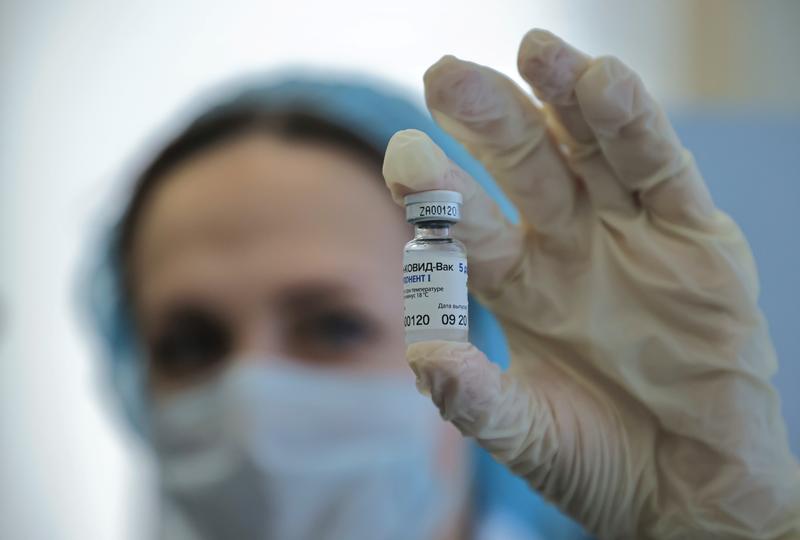 ---
ISLAMABAD:
Russia has shown interest in registering its Sputnik-V vaccine in Pakistan, saying that the first ever anti-Covid vaccine developed in August last year would be ready for public use during next months.
According to a letter written to Special Assistant to Prime Minister Dr Faisal Sultan, the Russian Direct Investment Fund (RDIF) head Kirill Dmitriev, said that Sputnik-V had an emergency-use certificate and it was 91.4% effective.
Seeking registration of the vaccine in Pakistan, the letter seeks details of the vaccine registration process as well as the demand in the country for the first batch of dozes. The letter informed that the vaccine would be available to the public in February this year.
According to the letter, the Sputnik-V would be cheaper than other vaccines, as its single doze would cost less than $10. Besides the vaccine was easier to store – at -2 to 8 degree centigrade temperature.
Sputnik-V vaccine was registered in Russia in August 2020. Moscow first offered to sell it to Islamabad on November 30. A limited use of Sputnik-V had already begun in Russia last November.
Pakistan is currently in the grip of a second and deadlier wave of coronavirus. The National Command and Operation Centre (NCOC), which serves as the nerve centre of the government's unified effort against the pandemic, reported 59 deaths and 1,903 new cases on Tuesday.
The NCOC said in its daily update that the national tally of total active Covid-19 cases reached 35,707 as against 1,947 new cases, 1,903 people recovered from the contagion during the last 24 hours. It added that 35,073 Covid tests were conducted across the country on Monday.
The NCOC said that 59 people succumbed to the deadly contagion on Monday, among them 50 were under treatment in hospitals, including 31 on ventilators, while 9 died at homes or in quarantines. During the last 24 hours most of the deaths had occurred in Punjab followed by the Sindh.
Since the pandemic outbreak in February last year, a total of 490,476 cases were detected in the country that also included the nationwide death toll of 10,409. So far, 444,360 people have recovered from the disease, depicting a significant recovery ratio of over 86%.
A total of 6,884,940 corona tests have been conducted so far, while 626 hospitals are equipped with Covid facilities. Some 2,729 corona patients were admitted in hospitals across the country, the NCOC said
(WITH INPUT FROM APP)