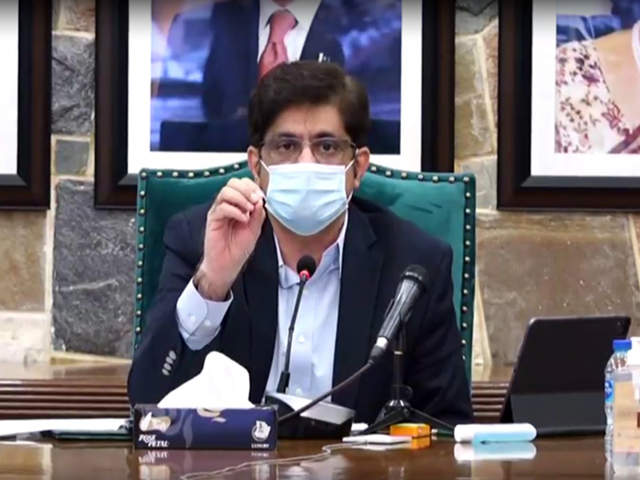 ---
Sindh Chief Minister Syed Murad Ali Shah has given the approval for extending the tenure of NED University of Engineering and Technology (NEDUET) vice-chancellor (VC) Dr Sarosh Lodhi by four years.
The universities and boards secretary has issued a notification for the extension of Dr Lodhi's tenure, which was to end on March 21, 2021.
While serving as the VC, Dr Lodhi made it compulsory for undergraduate students enrolled in four-year degree programmes to take the Chinese language course offered by the university, in addition to making it mandatory for them to volunteer for social services initiatives for at least 40 hours during the course of their programme. As part of this initiative, most students from the varsity have taken up internships in the Motorway Police.
Dr Lodhi maintains that the university's financial deficit was reduced and multiple new programmes for students, including those launched in an engineering institute in Thar that is administered by the NEDUET, were initiated.
He is the only VC in Sindh who has been receiving a monthly salary equivalent to that of a professor for the past four years. After taking charge as the VC, he hadn't sent a summary to the CM, who was his classmate while he studied at the NEDUET, to ask for a raise.
When asked why he hadn't sought a raised, he said he didn't find it appropriate.
The CM approved Dr Lodhi's extension using his powers conferred under the Sindh Public Universities Amendment Act, 2018.
According to the Act, the chief minister is the controlling authority of government universities in the province and can extend the term of public varsities' VCs after the expiry of their first term.
Earlier, the CM had also extended the tenure of Dr Raza Mehdi, the principal of the Thar Institute of Engineering, Science and Technology, by one year.
Published in The Express Tribune, January 3rd, 2021.
COMMENTS
Comments are moderated and generally will be posted if they are on-topic and not abusive.
For more information, please see our Comments FAQ