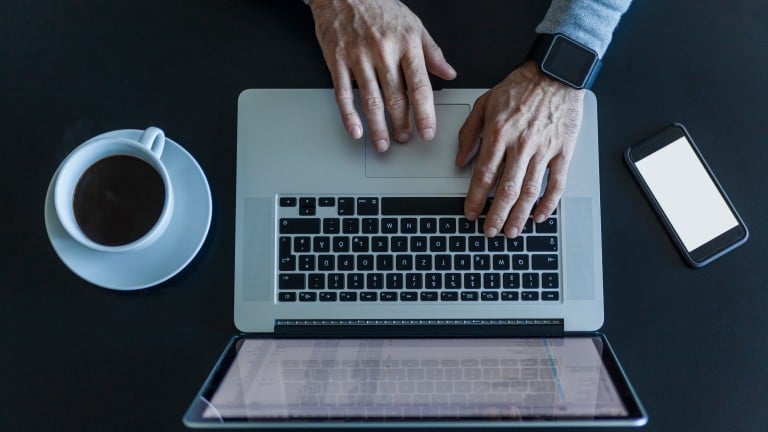 ---
KARACHI:
The Central Depository Company (CDC) has launched Pakistan's first fintech platform allowing masses to compare and invest in various mutual funds with the aim of enhancing the share of mutual fund asset class from a meagre 1.6% of gross domestic product (GDP) to 5% over the next two to three years.
The company, through its subsidiary ITMinds, has launched pilot version of a digital platform to support the mutual fund industry.
This platform, named Emlaak Financials, will function as a digital distribution channel initially for mutual funds and later for other asset classes as well.
The launch of the pilot project was officially announced and formalised in an agreement signing ceremony at the CDC House, Karachi on Friday.
"This platform is like a financial supermarket where people can buy products of different mutual funds at one place instead of downloading several applications," said CDC Head of Product Development and Marketing Shariq Nasim.
"It will contain all the mutual funds at one place and it has the tools to allow users to compare four mutual funds at a time."
Users will also be able to shift their investments if they observe other mutual funds are performing better than the one they have invested in.
Previously, clients had to go to banks or offices of mutual fund companies to perform the same task, he said.
Now, the CDC had welcomed mutual fund companies on its digital platform, which was aimed at enhancing the share of mutual funds to 5% of GDP, said Nasim.
He said the company's recent venture was the Roshan Digital Account, which allowed overseas Pakistanis to open a remittance and investment account within 48 hours.
"The project has so far brought $210 million to Pakistan's banking channels and has also helped over 1,500 investors to pour more than Rs274 million into the Pakistan Stock Exchange (PSX) and Naya Pakistan Certificate," he said.
In the first phase, Emlaak Financials will provide a low-cost and centralised solution to investors, initially by covering low-risk investors and later expanding to a fullfledged distribution mechanism for all types of traders.
The pilot project had been launched with five asset management companies, however, more would be taken on board soon, he said.
"The share of Pakistan's mutual fund segment stands at a meagre 1.6% of GDP, which is quite low compared to the market's true potential," said SECP Commissioner for Specialised Companies Division Farrukh Sabzwari.
"Major obstacles in the way of increasing the proportion include limited outreach and focus on specific market segments."
He was of the view that the pivotal role of innovation in economic development was undeniable. "This innovative solution for the mutual fund industry will boost productivity, reduce turnaround times, lower costs and enhance outreach," he said.
Sabzwari termed the initiative an important milestone for the mutual funds industry as it embarked on the digital distribution channel launched in Pakistan for the first time.
COMMENTS
Comments are moderated and generally will be posted if they are on-topic and not abusive.
For more information, please see our Comments FAQ