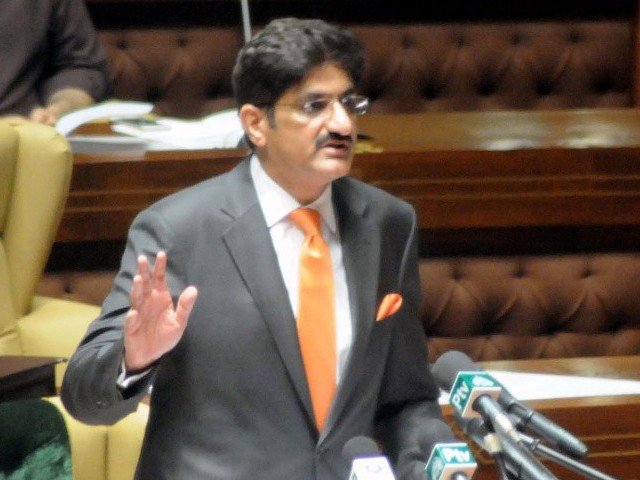 ---
Following multiple confirmations of Pakistan Peoples Party (PPP) lawmakers handing their resignations to the party leadership by Sindh Chief Minister Syed Murad Ali Shah, Sindh government spokesperson Murtaza Wahab said on Wednesday, "If we resign, the 18th Amendment would be repealed through an ordinance, even when the Pakistan Tehreek-e-Insaf (PTI) members say that it will be protected."
Speaking at an event organised by the Federal B Area Association of Trade and Industry, Wahab acknowledged the need for a liaison between the government and industrialist for the resolution of various issues, though implying that both parties needed to take steps in that regard.
He then claimed that the PPP had issued Rs380 million for uplift work in Karachi.
"But we don't toot our own horn," he added.
Reminding industrialists that CM Shah had consulted the business community in Karachi, Hyderabad and Sukkur to resolve various matters, he said, "And now we are carrying out development work in industrial zones Korangi, North Karachi, SITE Industrial Area and Federal B Area, though without any pomp and show."
He assured the industrialists law and environment departments would hold meetings every month to solve their problems on priority basis. Wahab further pledged that the Sindh government would legislate to address issues hampering industrial development in the province.
Speaking on gas shortage, he decried that Sindh had been receiving more gas than its need, but was being supplied less than its due share.
"This is an evidence of the federal government is violating the Constitution and abusing the people and businessmen of this province," he said. "The CM has even taken up the issue with the federal government, but it pays no heed."
Accusing the Centre and its allies of ignoring Karachi, he turned his attention to Dingi and Bhnadar islands.
The islands are the property of Sindh and if the federal government has the slightest knowledge of the law, it would withdraw the Pakistan Islands Development Authority Ordinance, 2020, he said.
"If not, the ordinance will eventually be rendered invalid anyway," remarked Wahab.
He said the Sindh government had been negotiating with the PTI-led federal government and its ally Muttahida Qaumi Movement-Pakistan on the issue of census.
"However, this time around we will make sure that the MQM-P is not allowed to have double standards. They can't be in the opposition and side with the government at the same time," said Wahab.
Published in The Express Tribune, December 31st, 2020.
COMMENTS
Comments are moderated and generally will be posted if they are on-topic and not abusive.
For more information, please see our Comments FAQ