 ---
The pandemic delivered a heavy blow to many sectors of the economy but the agriculture sector may have been the only one hit with the dual threat of Covid-19 and locust infestations. While on the one hand rains lashed across the country, unfavourable weather conditions on the other caused substantial damage to many crops.
This was not the only trouble facing the sector, as negligence of authorities to promote research and development also hampered growth.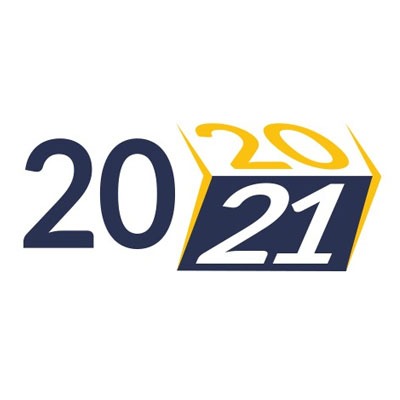 An integral part of Pakistan's economy, agriculture contributes over 19% to GDP and employs about 39% of the country's total labour force, according to the Pakistan Bureau of Statistics. Not only this, the sector also has a significant share in the country's exports.
Although, the production of various crops continued during the Covid-fuelled lockdown, the supply chains were greatly affected during the period.
Commenting on the production, Topline Securities Deputy Head of Research Shankar Talreja said, "Though rice crop posted a provisional growth of 2.9%, still the number was way below the rise in area under cultivation (8%), which suggests that yield per acre fell by around 5% due to unfavourable weather conditions."
Meanwhile, cotton, sugarcane and maize registered decline of 7%, 1.4% and 4%, respectively.
"Heavy rains coupled with generally unfavourable weather conditions damaged the standing crops and resultantly, wheat missed its annual production target of 27 million tons," said Cereal Association of Pakistan Chairman Muzzammil Chappal.
He added that the actual production of the crop clocked-in at 25 million tons.
"The country also faced shortage of sugar and to meet the shortfall, the government had to import 400,000 tons of the commodity," he said.
With regard to production, agriculture was the only sector whose output was not impacted in the wake of Covid-19 because crop harvest cannot be stopped abruptly, said Sindh Abadghar Board (SAB) Senior Vice President Mahmood Nawaz Shah.
"However, sudden closure of economy, reduced consumption and disruption in transportation facilities dealt a huge blow to the sector," he said.
"Farmers dealing in commodities like vegetables, fruits and milk witnessed considerable losses due to supply chain disruptions," Shah added.
He shared that prices of these products plunged by 40-70% during March to May 2020, which severely impacted farming incomes.
2020 also brought the arrival of locust, as swarms entered the country at a time when cotton was being sown in some areas and the government's response was next to nil, he said.
Shah added that the rains also severely damaged the crops especially in Sindh. "Eight districts of the province were declared calamity hit by the government of Sindh and in some areas, sowing of Rabi crops became impossible due to standing water."
The Left Bank Outfall Drain (LBOD), the agriculture drainage canal, became victim to capacity and maintenance issues, which were complicated further by governance, he said. As a result, the water which should have been drained over the course of time was obstructed and fields were flooded. The official suggested that the government come up with a robust import and export policy so that domestic production remains viable and the risk for growers and consumers can be mitigated.
Shah said that the government had missed an opportunity to halt the import of onions in November when its price crashed from Rs65 to Rs20 in Karachi market due to start of harvesting season.
Growers sold wheat at Rs35 per kilogram, however, flour was priced over Rs60, he added.
Issues such as these will lead to additional import of $2 billion worth of agricultural products in addition to the usual imports of the country.
Shah lamented that cotton, which is a major raw material for the textile sector, made headlines for the drastic contraction in its production.
"Cotton production is nose-diving primarily because new seeds have not been developed after the country began importing BT seed from Australia," he said. "Ineffective pest management and rains further complicate cotton production."
It seems that cotton production will reduce further while the wheat and sugar output will remain stable, Shah said.
Talreja said that cotton production was witnessing a decline for the past couple of years and in fiscal year 2019, it fell 18%. This year, the yield per acre has fallen 13% due to pest attacks and shortage of water in the sowing stage of the crop, he added.
The competing crops, such as sugarcane, offer a better return and guarantee a support price to farmers, hence, area under cotton cultivation fell 15% compared to fiscal year 2015 as growers began planting sugarcane.
Published in The Express Tribune, December 30th, 2020.
Like Business on Facebook, follow @TribuneBiz on Twitter to stay informed and join in the conversation.
COMMENTS
Comments are moderated and generally will be posted if they are on-topic and not abusive.
For more information, please see our Comments FAQ