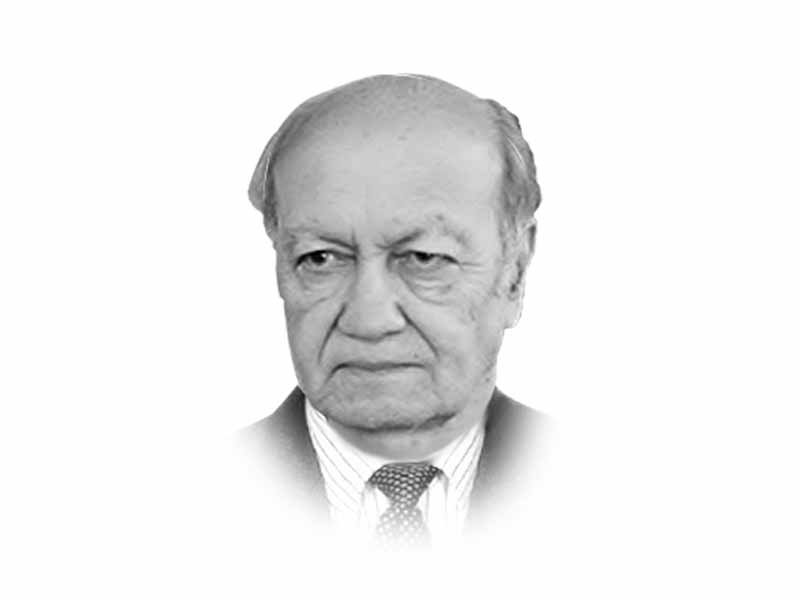 ---
Currently Pakistan's relations with India are passing through one of the most difficult and dangerous phases. PM Modi's consistent hardline confrontational approach is primarily meant to weaken and browbeat Pakistan. It also serves the purpose of diverting attention of its people from the difficult economic situation that India is facing.
Moreover, by keeping the borders sealed and stepping up the firing on the Line of Control (LoC), PM Modi is trying to hide the reality of the plight of the Kashmiri people and their strong resentment to the unilateral constitution and legal changes that it has brought about in the status of Kashmir. In fact, he is presenting and dealing with the Kashmir situation as if it is a Pakistani created one. The Indian narrative tries to mislead the world and hopes that it will be accepted.
Pakistan has been expressing its point of view on Kashmir in world capitals and global forums. It has also been drawing attention to Indian atrocities but has so far failed to stir the conscience of the world. There are multiple considerations that determine the priorities and response of major powers. In their hierarchy of importance, morality and justice do not always take precedence. Strategic imperatives, India's economic clout and business opportunities that it offers prevent major powers from overlooking the human rights violations in Kashmir and its hostility toward Pakistan. President Trump has been deliberately overlooking India's transgressions and that has further emboldened PM Modi. Moreover, the major powers are currently too preoccupied fighting the coronavirus and going through economic and political challenges of their own that gives India a free hand to pursue its brutal policies in Kashmir.
It is however expected that President-elect Joe Biden and Vice-President-elect Kamala Harris, who has a good understanding of the region, will be more critical of India's human rights issues. Ms Harris has already expressed concern over these violations. Whether Mr Modi will be sensitive to their suggestions is to be seen.
Even the major Muslim countries overlook India's discriminatory attitudes and have been expanding and deepening their ties with it. In the last meeting of Muslim countries, it required a major effort on the part of Pakistan to get a mild resolution condemning India's policy in Kashmir. Despite these impediments it is important that Pakistan continues to expose vigorously the happenings in Kashmir. A significant change has occurred as to how most of the Muslim countries perceive their national interest and Pakistan should calibrate its policies accordingly.
Pakistan's government has stated it is not prepared to talk to India until it ceases its atrocities on the Kashmiri people. It is not clear if India is genuinely desirous of engaging with Pakistan seriously even if it were to be more accommodating.
The Modi government's policies toward Pakistan also need to be viewed in the larger context of RSS's anti-Muslim and Hindu nationalist agenda. It is obsessed with Islamophobia and considers weakening Pakistan as part of this larger mission. This policy also draws its strength from the general attitude of Western countries toward Muslims. And as expected there has not been any criticism at the official level except for the report by a US government think-tank which does portray some of the BJP government's injustices and human rights transgressions.
The great challenge for Pakistan's government is to adopt in unison with other institutions effective policies to counter the multidimensional Indian threat. It was the threat of Hindu majority dominance that led to the creation of Pakistan. It is India's inimical policies that should act as an additional incentive to strengthen Pakistan.
The most critical priority should be to strengthen Pakistan internally and this is being callously overlooked. At present, its vulnerabilities are on many fronts — economic, political and strategic — that India continues to exploit. A recent manifestation was the FATF sanctions being imposed on Pakistan due to India's strong influence. It was with the strong support of Turkey and China that we were able to circumvent these.
The opposition parties may not have factored the consequences of their mass rallies on how it is distracting them from focusing on the current Indian designs of weakening Pakistan. These events have taken the focus away from serious national priorities, accentuated the spread of coronavirus, and contributed toward weakening the economy which is already under great stress.
There has to be realisation on the part of leadership that the current state of political discord is destabilising Pakistan and if it continues, it will provide India opportunities of further exploiting to its advantage. The frequent terrorist attacks in Balochistan and close to the Pak-Afghan border indicate India's involvement and its designs. Our political leadership has to pay far greater attention to Balochistan and the border areas to ensure their economic and political development. RAW and other inimical forces try to exploit the neglect of the state. Chinese assistance in the development of the province's infrastructure and the port of Gwadar has been significant but involvement of its people in projects and sense of ownership is crucial.
Moreover, we as a nation should make a serious attempt to develop a self-sustaining economy. Our dependence on IMF, World Bank and Chinese assistance to sustain the economy cannot continue indefinitely. We need to focus on investing back in our country, in terms of education, health and physical infrastructure. Without any progress in these areas, our dependence on foreign assistance will never decrease. Increasing employment opportunities and widening industrial and technological base requires implementation of a host of well-planned actions spread over years. Foremost, this would require changing the present approach of working on an ad hoc basis. Economic weakness has compromised our sovereignty and standing as a nation and is a major factor for creating unrest and chaos in the society.
Countries have progressed when able leaders have taken a long-term perspective and diligently implemented national plans. This was so evident in case of China, South Korea or Singapore. There are lessons that we can draw.
Published in The Express Tribune, December 30th, 2020.
Like Opinion & Editorial on Facebook, follow @ETOpEd on Twitter to receive all updates on all our daily pieces.