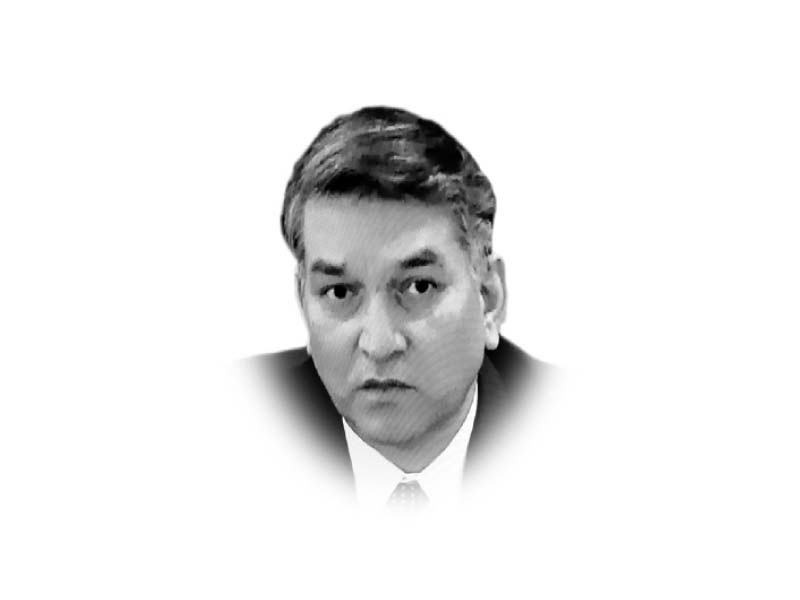 ---
Quaid-e-Azam's 144th birth anniversary came and passed. This important day that falls in December fills us with prideful emotions. We remember with veneration and adore the great statesman of his time who led us to win a dream homeland. Alongside commemorations, the day also reflects on how poorly we carried on with the ideals of our Quaid and failed to build on what was a pathway to sure success. So December 25 becomes a day mix of celebrations and anxieties. All living nations celebrate anniversaries of their founding fathers and remember their ideals and reiterate to live up to them, so do we, at least on the face of it.
Quaid-e-Azam Mohammad Ali Jinnah was the most celebrated statesman not only for his contemporaries but for the people who did not live in his times but could appreciate his unwavering political struggle for the rights of his people. He was the personification of selflessness, dedication, charisma, competence, honesty and professionalism and a man of impeccable integrity and character. Many of his great contemporary statesmen and writers acknowledged the Quaid's traits and paid tribute to the iconic leader.
What a tribute was paid to him by US historian Professor Stanley Wolpert in his book, Jinnah of Pakistan, when he writes: "Few individuals significantly alter the course of history. Fewer still modify the map of the world. Hardly anyone can be credited with creating a nation-state. Mohammad Ali Jinnah did all three." John Biggs Davison, a UK MP, had this to say: "Although without Gandhi, Hindustan would still have gained independence and without Lenin and Mao, Russia and China would still have endured Communist revolution, without Jinnah there would have been no Pakistan." Patrick Spens, the last chief justice of undivided India, paid tribute to Jinnah by saying: "The tallness of the man, the immaculate manner in which he turned out, the beauty of his features and the extreme courtesy with which he treated all, no one could have made a more favourable impression than he did. He was the most outright person that I know."
During the very short period he lived after August 14, 1947, till he left for his final abode on September 11, 1948, Quaid would persistently speak on occasions and give out his vision of building a modern and democratic Pakistan with ideals of peace, equal citizenship, tolerance, rule of law and human rights. A reflection of this could be seen when on August 11, 1947, he made his first speech at the first Constituent Assembly reiterating that he would always be guided by the principles of justice and fair-play without any prejudice or ill-will. That was where Quaid's trajectory of idealistic vision for Pakistan rested.
Deplorably, soon after his demise, his ideals were abandoned and his vision was lost. While falling quite short of what he wanted us to stand for, we came to the chaotic crossroads of history overawed and shaken. Long after him, we still grapple with issues like power struggle, self-serving elite, weak political institutions, opportunism, corruption, ineptitude, intolerance, fanaticism and disharmony. Misplaced priorities, above all, have turned Pakistan into a hotbed of all kinds of divisive issues.
Quaid-e-Azam, in his August 11 speech, wanted Pakistan to be one of the greatest nations of the world. Perhaps December 25 also reminds us of Quaid's ideals and his vision for Pakistan. That requires us to dig deep and find out what we lost by abandoning his ideals. This day of commemoration should turn into a day of introspection, which should assume at single institution, by every individual who misses a beat when an incident of falling from grace occurs anywhere in Pakistan. In the light of Quaid's vision, becoming one of the greatest nations in the world is the only option and for that, introspection my dear fellow countrymen, introspection.
Published in The Express Tribune, December 30th, 2020.
Like Opinion & Editorial on Facebook, follow @ETOpEd on Twitter to receive all updates on all our daily pieces.