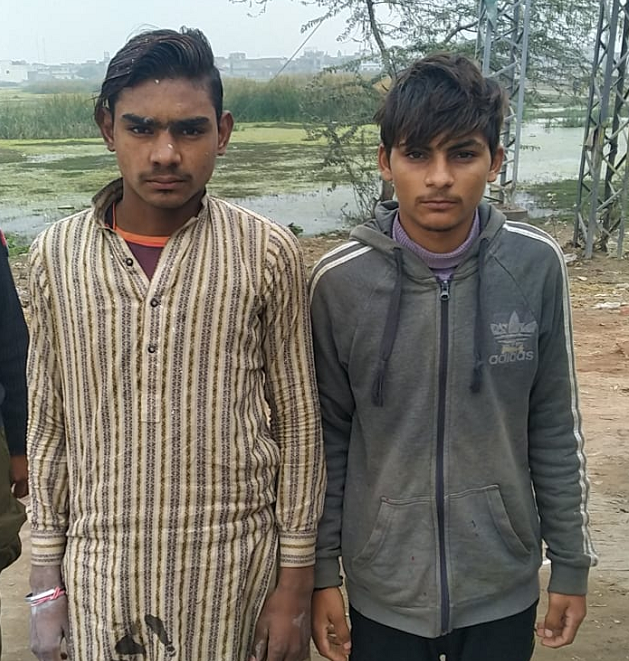 ---
LAHORE:
In a horrific act, a minor girl in suburbs of Lahore was strangled to death before being sexually assaulted by two suspects including her cousin.
The body of seven-year-old A*****, who had gone missing on Sunday, was recovered from drain near her home in Sundar, a small area near the provincial capital of Punjab.
The victim's family began search of the minor girl after finding her missing and the suspects who were involved in the horrendous crime were also pretending to be aiding in the search.
A relative of the victim told the family that the minor girl was last seen with her cousin Rizwan Yousaf at his residence in the same neighbourhood.
The suspect reportedly lured the victim into a deserted place on promise of giving her money.
In the nearby fields, the suspects reportedly strangled the victim to death and sexually abused her.
Rizwan, who is a prime suspect, first expressed ignorance about the incident and denied involvement in the case.
However, the next day when the family could not find the victim after searching for the whole night, they threatened Rizwan of informing the police about the incident.
The suspect, in fear of being arrested confessed to her sister about his involvement, saying that his friend threatened to kill him if he did not bring his minor cousin to him.
Rizwan also revealed about the whereabouts of the girl after which she was recovered from a pound in a small village near Lahore by a rescue team.
Punjab Forensic Science Agency and police teams also reached the crime scene after being informed about the incident and they moved the body to morgue for autopsy and collected forensic evidences.
The police also took the prime suspect Rizwan Yousaf and his accomplice Allah Ditta into custody.
DIG Investigations Shariq Jamal while speaking to media condemned the tragic incident and informed that the police were investigating the matter.
Sharing the details of initial inquiry, the senior police official said the victim was murdered first before being sexually assaulted.
Afterwards, they dumped her body into a pond to hide their crime, he added.
COMMENTS
Comments are moderated and generally will be posted if they are on-topic and not abusive.
For more information, please see our Comments FAQ