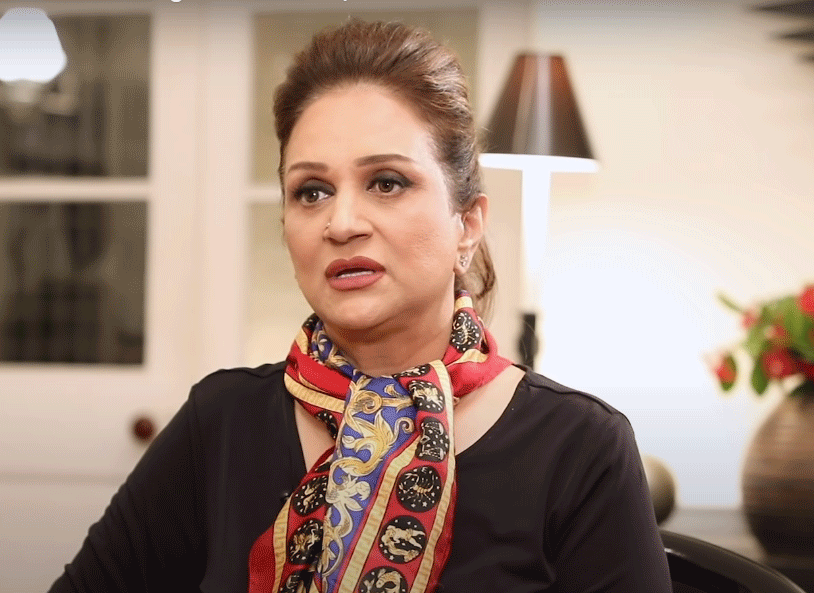 ---
Pakistani veteran star Bushra Ansari is adored by fans globally. The actor, whose fruitful career spans over three decades, has given some of the most memorable performances over the course of her acting journey. Ansari is also someone, who doesn't shy away from speaking her mind.
While she prefers to keep her personal life rather separate from her professional front, in January this year, the Udaari star spoke about her marriage and divorce for the first time. In conversation with Ahsan Khan on a local TV channel, Ansari had revealed that she had gotten divorced five years ago and never shared the matter with her fans and why she still refrained from sharing her struggles.
"The problem with being a celebrity is that like all our success, our problems become larger than life as well. So much that they become the success or failures of those who idealise us," she had said. Ansari added that she did not want to reveal her problems because her fans might be disheartened. "Because of these reasons, I never considered it important to share the reasons behind my divorce with the public," the star had added.
However, in a recent interview with Mira Sethi, the Dolly Ki Ayegi Baraat star shared details of her separation and the status of divorces in desi society at large.
The duo talked about the need to normalise divorces to escape toxic marriages. When Sethi opined that she isn't in the favour of encouraging divorces, but rather have it as an option to end an abusive marriage, Ansari responded, "When you put it like that, it's more of a paradox. Yes, divorce is a solution, a means to an end - if you may - to come out of a relationship that is troublesome. It could even be something to get out of a bad patch. If I talk about myself, my marriage ended after 36 years. It was my decision. But I was in a different status in this society because my father had made sure that his daughter reserved the right to give the divorce as well. I wasn't divorced, I gave my husband one."
The actor went on to share that by the time they understood that it wasn't easy to get by one another, they had had kids. "When two intelligent people are at odds, there's bound to be some friction. It wasn't a big deal but it was becoming impossible to live together. So, by the time we realised this, our kids were school going. Now, this was a situation we needed to cater to. We had kids we had to think about," she said adding, "This young generation is smarter, though. You don't have kids for the first five, six years of your marriage. Now, this can be seen as a smart decision or a poor one. Smart because, when you think about having kids, you think long-term, so you can understand each other better. Poor because, but when you decide you want to take some time and see how well you work with your partner, then how do you plan on starting a family? Families bring in bliss. Having kids, grandkids is a wholesome feeling."
Ansari added when she was going through trying times in her marriage, she would think if this rough patch is better than getting separated. "If I would think, okay this is better than that (getting separated), I would make my mind to stay. I had daughters, so I was worried about them as well. I was concerned if they would be affected by my life choices. At least, in this marriage, I wasn't worried about my children. But once the kids were settled, had their own children, that's when we decided to part ways," she continued.
What does the Zebaish star look for in an ideal partner? "He has to be very gentle and genuine," Ansari smiled. Sethi then shared how important does the veteran actor deem for her significant other to celebrate her success? "Truth be told, such men aren't easy to come by," Ansari laughed. "Women aren't insecure about their husband's success. They revel in it. Men, on the other hand, are more than often insecure with the success their wives might have."
Have something to add to the story? Share it in the comments below.