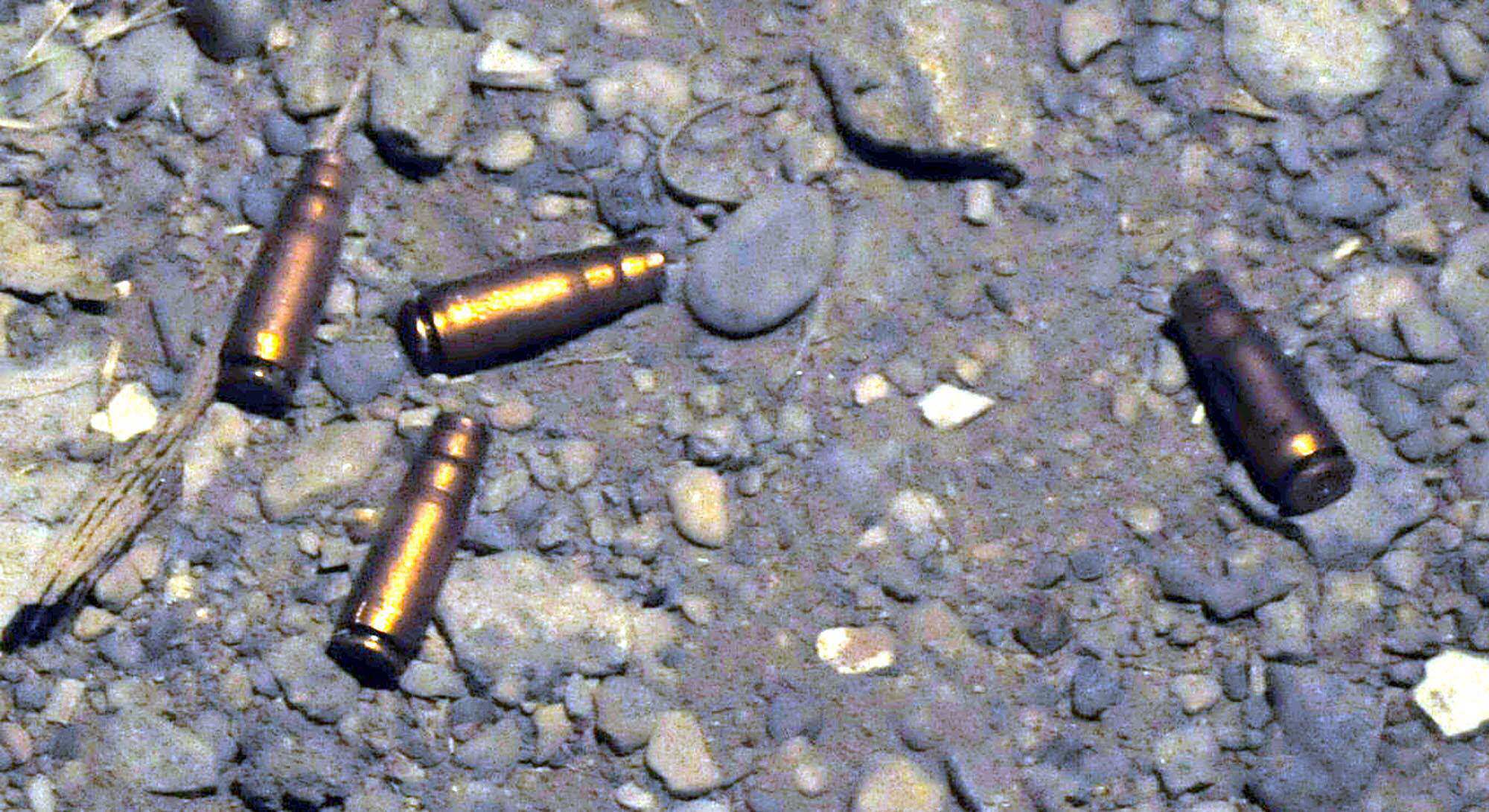 ---
LAHORE:
A man reportedly killed his wife, stepdaughter and stepson in Green Town on Monday morning.
The suspect identified as Ashiq Ali had contracted second marriage with the victim Shamim Bibi after divorcing his first wife. Shamim was also a divorcee and her children from her first marriage, 16-year-old Fauzia and 14-year-old Faisal were living with her in rented quarters at Bagrian Chowk. Reportedly, the couple often quarreled over minor domestic issues and the subjected the victim to violence.
On Sunday, an altercation erupted between them reportedly after the suspect accused his wife of stealing clothes from the home. Neighbours said they heard screams and noise from the house the whole day and children kept on trying to pacify their stepfather. At night, the family went to sleep but in the morning the accused murdered the victims with a sharp edged weapon. A police investigator told The Express Tribune that there was blood split everywhere at the crime scene. It had soaked the blankets and chorpoys and the floor of the room. Fauzia, Faisal and Shamim were lying in beds and their throats had been brutally slit. Shamim also had some injuries caused by being hit by a blunt weapon.
The investigator said circumstantial evidence suggested that the suspect might have intoxicated the victims as there were not visible signs of resistance at the crime scene. He said that the suspect was not very strong physically as compared to the victims. The teenage children and their mother appeared to be quite healthy. If they were conscious, they would have offered resistance and cried as the slitting of the throat caused extreme pain, the official said. Alarm raised by the first victim would also have awakened the other two if they were asleep.
The investigator said the children did not have injuries other than the slit throat. If they had resisted, the attacker would have hit them on other parts of the body with the knife. He, however, asserted that the details would be ascertained through the autopsy and forensic reports and interrogation of the suspect. On receiving information about the incident, police teams reached the spot and took the bodies to a morgue for autopsy. They also collected forensic evidence from the crime scene and recorded statements of witnesses.