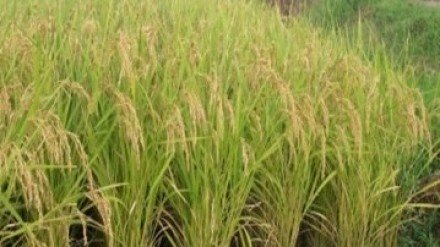 ---
Pakistan's 2010-11 season rice crop is expected to drop by 14 per cent versus the year earlier as India limits water supplies to Pakistan, a board member on Pakistan's Rice Exports Association told Reuters on Sunday.

Pakistan's Indus river basin is supplied by melting snow and glaciers from the Himalayas. Both India and Pakistan make use of the Indus, with the river managed under a 1960 water treaty.

"In 2010-2011 we expect to face a drop of 14 per cent in production because of limited water supplies because India is building dams and diverting water from the same river we share," Sham Khan told Reuters on the sidelines of an industry conference in Dubai.

"This water issue is a serious problem and Pakistan is currently in talks with India to try to resolve this issue as agriculture represents around 23.3 of our GDP."

During the 2009-2010 season, which starts in August and ends in February, Pakistan produced around 6.7 million tonnes of the water intensive crop due to good weather conditions, Khan said.

Other factors aside from water supplies have also impacted the rice crop, Khan said. Some farmers have switched to cash crops such as cotton and sugar due to the abundance of rice on global markets, he added. Global rice supplies this year are expected to grow by 1 percent compared to 2009, he said.

"The excess supply will push the prices down and farmers want to make the most profit out of their land. That's why they are looking to grow other crops," he said.

Despite the drop in output, exports were expected to remain buoyant as domestic demand in Pakistan was mainly for wheat and not rice, said Khan.

He declined to estimate the volume of exports for the 2010-11 crop. For the previous season, Pakistan exported around 3 million tonnes of rice, he said.

Pakistan mainly exports long grain Basmati rice to the Middle East, Europe and Asia.

"We also have a small market in Africa but right now they are demanding cheap grades of grain like broken rice which comes from places like Vietnam, so our target this year is to expand our Middle East market share to compensate for this," Khan said.

The vast majority -- between 90 and 95 percent -- of Pakistan's water is used for agriculture, while the average use in developing countries is between 70 and 75 per cent.

The remaining trickle is used for drinking water and sanitation for Pakistan's 180 million people.
COMMENTS
Comments are moderated and generally will be posted if they are on-topic and not abusive.
For more information, please see our Comments FAQ