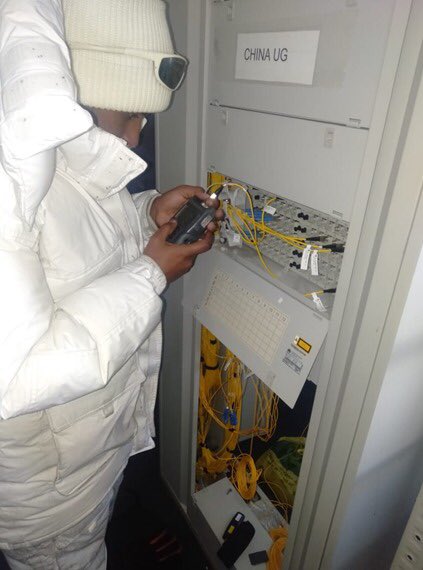 ---
ISLAMABAD:
The Universal Service Fund (USF) has announced development projects worth Rs.8.81 billion to lay optical fibre in a bid to provide mobile phone connections and broadband services in remote and backward areas all over the country including former tribal areas.
The projects were approved at the 75th meeting of the USF board of directors chaired by IT Secretary and USF Chairman Shoaib Ahmed Siddiqui. The USF is a subsidiary of the Federal Ministry of Information Technology and Telecommunication
The projects have been assigned to lowest bidder companies – Telenor, Jazz, PTCL and PTML. They will provide communication facilities to more than six million people in remote districts of Sindh, Khyber-Pakhtunkhwa (K-P), Punjab and Balochistan.
Addressing the meeting, Minister for IT Syed Aminul Haq congratulated the chairman, board of directors and the CEO of the USF for presenting a record number of projects and said the government is not looking for recognition of its services but rather it is focusing on public issues.
He said the government is expediting work on the Digital Pakistan vision.
"It would be an honor for the IT ministry if it could provide required facilities to the common man. The ministry and all its departments are making a mark through their performance," he said.
During the meeting, the participants put special emphasis on the need to extend mobile communication facilities to backward areas of Balochistan and former tribal areas of the K-P.
Under the plan, backward and remote areas of Chaghi, Noshki, Gwadar, Kech and Panjgur as well as Jhelum and Chakwal will be provided mobile communication and broadband through various projects.
Some 988,477 people living in villages and suburbs over an area of 86,773 square kilometer will benefit from voice and broadband services at a total cost of Rs4.15 billion.
The board meeting also put emphasis on connecting the extremely remote and formerly lawless tribal districts including Bajaur, Mohmand, Orakzai, Kurram, FR Peshawar and FR Kohat areas and resolved to establish a 837 km long optical fiber line.
There are plans to lay 629 km long optical fiber in 90 towns and union councils of Naushero Feroze, Shaheed Benazirabad and Khairpur cities of Sindh. The total cost of these two optical fiber projects is Rs4.65 billion.
Addressing the meeting, USF Board Chairman Shoaib Ahmed Siddiqui said as per the directions of federal IT minister Syed Aminul Haq, facilities will be provided to more than five million people with the objective to connect citizens in remote and backward areas and to bring them into the realm of digital world as they are still suffering from lack of broadband service or network weakness.
Siddiqui said the IT ministry is working expeditiously to fulfill the Digital Pakistan vision.
"After establishment of peace in the most backward areas like Gwadar, Chaghi, Kachh and former tribal areas, a number of fiber optic projects are being completed which testify to the commitment of the IT ministry and its regard for providing digital networking services to the citizens of the country."
The board chairman said that earlier on October 19, the board had approved projects worth over Rs5.11 billion for providing mobile phone connectivity and broadband services in remote and backward areas of Sindh, Balochistan and the K-P.
"In the first half of the current financial year, the USF Board launched projects worth over Rs13.92 billion for a population of over 10 million" he added.
COMMENTS
Comments are moderated and generally will be posted if they are on-topic and not abusive.
For more information, please see our Comments FAQ