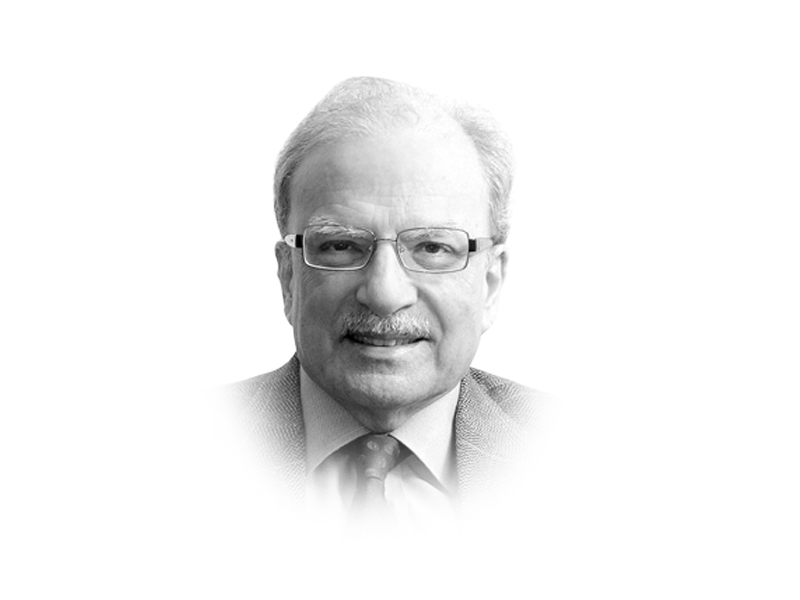 ---
From what he said during his presidential campaign and what can be discerned from the background and beliefs of the people who will be in his cabinet and staff important positions in the White House, President-elect Joe Biden would be an internationalist in managing his country's relations with the world outside. He will not have America work alone but will be looking for partners in the world to help him advance his rich agenda.
Traditionally, Washington-based policymakers have looked to Western Europe to support their variety of internationalism. That made sense when the Soviet Union posed a threat to the Western world. But with the collapse of the USSR in 1991, almost total focus on Europe made little strategic sense. Economic interests succeeded in importance and with that came America's pivot to East Asia. President Obama, who was in the White House from 2009 to 2017, made the "pivot to East Asia" the geographic focus of his foreign policy. At no time, South Asia was in American sights. That began to change when Donald Trump became president. He was attracted to India for a number of reasons and took note of Pakistan to conclude his country's involvement in the long war in Afghanistan. He was openly critical of Islamabad. Would President Joe Biden have a geographic focus? In order to answer this question we should look at what appears at this time to be Biden's governing agenda.
This has many items. Most importantly to save the world from further damage that could be caused by the Covid-19 pandemic. He already has a team of experts advising him on the pandemic. They will continue to remain in place after he moves into the White House. The way the world has sought to handle the Covid-19 scourge has many lessons and the Biden administration will play a role in spreading them among policymakers around the world.
President Biden will follow in the tradition of president Obama in addressing the issue of the use of force to advance US agenda. In Obama's world as he makes abundantly clear in the first volume of his book on his presidency, the then president had strong preference for dialogue to solve the world's problem. For him military intervention was a very low priority. Following that approach, Biden will try and bring to conclusion the two wars he would inherit from his predecessors: in Afghanistan and Iraq. Both began with American invasion of the two countries by president George W Bush (2001-2009). Both were the result of the entry of religion in national affairs. The role played by religion in the Iraq war is not immediately obvious but the way it was conducted created space for religious extremism. Religion was, of course, an important part of the Afghan story. It appears that Trump will pull out most American troops from both Afghanistan and Iraq. This he would do in spite of the advice to the contrary by his senior military commanders. With that as the approach both countries are likely to go through a time of considerable instability before the likely take over by extremist groups.
Climate change is another area that was handled poorly by the Trump administration. He refused to recognise that global warming was the result of human activity. Given that, there was little humans could do to control the situation and then bring about improvement overtime. Trump had announced the departure of the US from the Paris accord his predecessor had worked long and hard to negotiate. Its main feature was to have the signatory countries present for international review their plans to improve emissions of greenhouse gases. But since Trump was against any international oversight even if the targets pursued were voluntary, he announced that Washington would leave the accord. President Biden has indicated that one of his first acts would be for America to go back into the accord.
The rise of China is also an important item on the Biden agenda but it would not become an obsession as it did with Trump who was right in diagnosing that there was a sizeable section of the American population that blamed China for their economic and social problems. China had opened to the world outside under the Supreme Leader Deng Xiaoping who came to power after Mao Zedong, the founder of Communist China, died in 1976. Chairman Mao had no use for the world outside, the approach that had been followed for centuries by a series of ruling dynasties that governed before the Communists took control of the country. They wanted to keep foreigners out and the Great Wall was a fitting symbol of that approach.
Deng realised that China needed to be open; it needed both foreign markets to which it could sell what its large labour force could and did produce. The country also needed foreign technology to improve the productivity of the work force. Many in the West saw opportunities that opened in China and they flocked to the country. But the costs for the moves the American firms made and were borne by some segments of the working population. Anne Case and her husband Angus Deaton, both of Princeton University, researched how the connection with the low-wage economies of East Asia including China impacted the people in America's mid-west. Their book, Deaths of Despair, is a grim story of the price some American workers paid for Deng Xiaoping's policy of opening to the world.
Trump, in his 2016 campaign, promised to bring jobs back to the US and to do this he used the weapon of tariffs, falsely believing that with Chinese products becoming expensive in American markets, his country's manufacturers would reestablish the facilities they had allowed to migrate to China. That of course did not happen. China became a bigger presence in the American economy under Trump's watch. The US trade deficit — which Trump wanted desperately to reduce — was essentially the same in October 2020 ($30.1 billion) as when he took office in January 2017 ($31.4 billion). As is the case with so many other claims Trump and his associates have made, his administration is not responsible for making the "most significant US foreign policy shift in a generation". That is said in the foreword by Trump's national security adviser, Robert C O'Brien to the collection of speeches by administration officials about China.
While Biden is likely to follow Obama's approach to foreign affairs — as vice-president he had an important hand in developing it — he will need to go beyond making helpful statements. As Max Boot writing for The Washington Post notes, "President Barack Obama went from agreeing in 2009 with then-president Hu Jintao that the two countries should respect each other's 'core interests' to pivoting US forces to contain China, concluding security agreements with countries such as Vietnam, promoting the Trans-Pacific Partnership (TPP) to prevent China from writing the 'rules of the global economy', and urging US allies not to participate in China's Asian Infrastructure Investment Bank."
China will naturally be watching whether Biden's words before taking office match his deeds when he is actually in office.
Published in The Express Tribune, December 21st, 2020.
Like Opinion & Editorial on Facebook, follow @ETOpEd on Twitter to receive all updates on all our daily pieces.
COMMENTS
Comments are moderated and generally will be posted if they are on-topic and not abusive.
For more information, please see our Comments FAQ