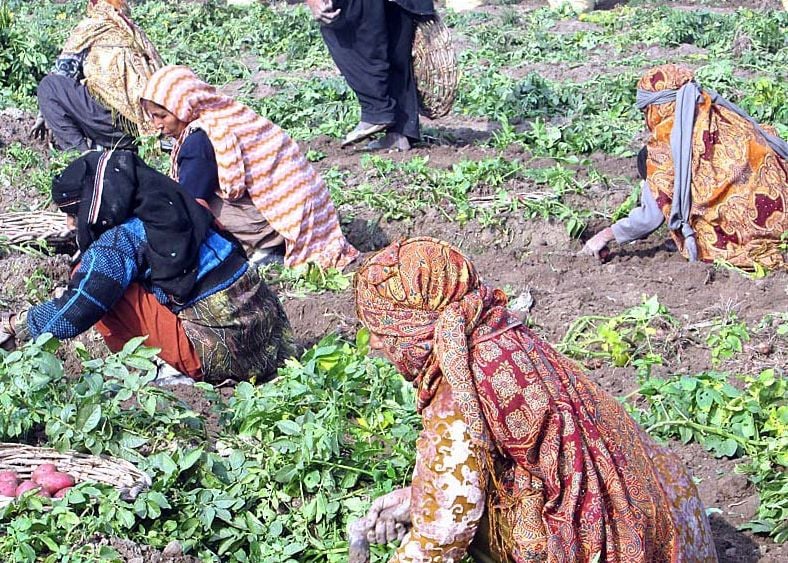 ---
HYDERABAD:
As the protests against import of tomatoes and onions from Iran and Afghanistan become more intense, the Sindh Chamber of Agriculture (SCA) has given six days to the federal government to ban the imports.
From December 25, Sindh's farmers will block trucks carrying the two imported vegetables from entering the province, the participants a rally taken out by the SCA in Hyderabad warned on Saturday.
"If the federal government doesn't ban the imports and allow the export of the two vegetables, we will seal the borders of Sindh, barring trucks carrying imported tomatoes and potatoes from entering the province," said Zahid Hussain Bhurgari, the chamber's general secretary.
Giving a deadline, he called for the federal government to discontinue the imports by December 25.
He said farmers would not accept the Center's "antifarmer and anti-agriculture" policy.
Bhurgari also urged the Sindh government to play its part in protecting the province's farmers and impose Section 144 against the entry of trucks bringing the two imported vegetables to the province.
SCA President Syed Miran Muhammad Shah said the province's farmers had taken to the streets against the federal government's policy, which they considered damaging to their rights and interests. "The Centre allowed imports from Iran and Afghanistan as soon as Sindh began to produce the two bumper crops," he added He denied the federal government's move was a result of the shortage of the two vegetables. He claimed that banning the imports would not lead to a hike in the prices of the two crops because "local farmers are cultivating the two in abundance".
"The anti-farmer policies of the federal government, which didn't provide any relief package to the coronavirus-affected agricultural economy, are causing further financial losses," he maintained.
SCA senior vice president Nabi Bux Sathio said the government never ensured adequate pricing for wheat, sugarcane, cotton, tomato and onion crops, much to the farmers' detriment.
He said the Sindh government had fixed Rs2,000 per 40 kilogrammes as the buying rate for the wheat crop, but the Center, which imported low quality wheat, had fixed only Rs1,600 as the buying rate.