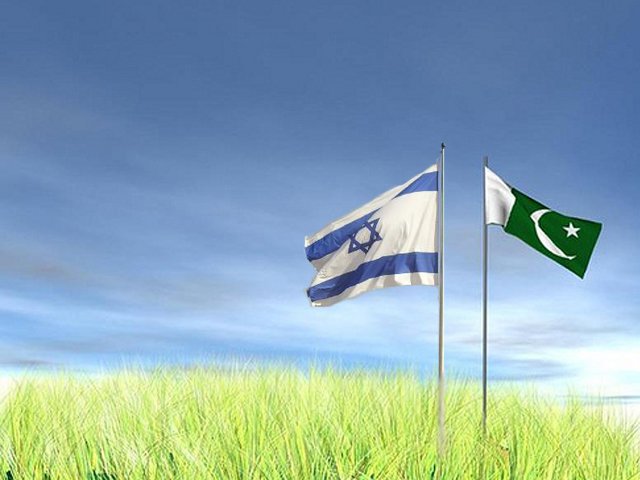 ---
KARACHI:
While refuting allegations of the opposition leadership, Special Representative to the Prime Minister on Interfaith Harmony, Middle East and Muslim countries Hafiz Tahir Mehmood Ashrafi on Friday said that neither any representative visited Israel nor had the government any intention to recognise the Jewish state.
Addressing a Friday congregation in Islamabad, Ashrafi said that the opposition leadership, instead of hurling baseless allegations on the issue of Palestine, should play their respective role to unite the Muslim Ummah.
The statement comes against the backdrop of rumours circulating that Washington was pressuring Pakistan into recognising Israel. Opposition parties had claimed that an adviser of Prime Minister Imran Khan visited Tel Aviv in November on his British passport in a slow process of normalising ties.
However, the premier has categorically stated that Pakistan will not recognise Israel until the resolution of the Palestine issue.
The UAE and Bahrain have already recognised Israel, with Morocco also normalising relations while Riyadh and Tel Aviv are reportedly engaged in backchannel diplomacy.
Earlier, PML-N leader Maryam Nawaz had deleted a video on Twitter of an expert on counter-terrorism claiming that her father, three-time premier Nawaz Sharif had reached out to Tel Aviv to normalise ties with Israel.
"Propaganda of some conspiring elements is being fanned to make anarchy and chaos in Pakistan and Muslim Ummah," Ashrafi was quoted in an official press release as saying during today's sermon.
He added that it was also being said about two major political parties that during their governance, they were willing to make ties with Israel. "Will anyone ask these queries from leadership of both these political parties," he questioned.
The Pakistan Tehreek-e-Insaf (PTI) government, Ashrafi said, wanted to invite opposition leaders to come forward and make joint endeavours to eliminate the menace of extremism, terrorism, sectarian violence and corruption from the country to strengthen Pakistan.
The PM's aide stated that Prime Minister Imran has expressed a desire to make the youth familiar with the real spirit of Islam and teachings of Holy Quran and Sunnah by teaching them the Arabic language.
In this regard, he said, the government has taken the initiative to promote the Arabic language in the country with the establishment of Arabia Language Centres at universities and colleges.
"By learning the Arabic language, youth will become familiar with real spirit and teachings of Quran-o-Sunnah," said Tahir.
He also added that endeavours were also being made at the government level to promote the Arabic language at private and government sector universities.
Hafiz Tahir Ashrafi stated that a PhD course on Seerat-e-Mustafa (PBUH) was also being launched at various universities in the country with the publication of Seerat literature all over the country.
Speaking to the media following the sermon, Ashrafi said the political leadership should not politicise joint issues of Muslim Ummah.
"Kashmir and Palestine are joint issues of the Muslim world and Pakistan will keep supporting the people of Kashmir and Palestine for their plebiscite rights," he added.
He claimed that due to the endeavours of PM Imran, some politicians, who never raised their voice on the issue of Palestine, had also started talking.
COMMENTS
Comments are moderated and generally will be posted if they are on-topic and not abusive.
For more information, please see our Comments FAQ