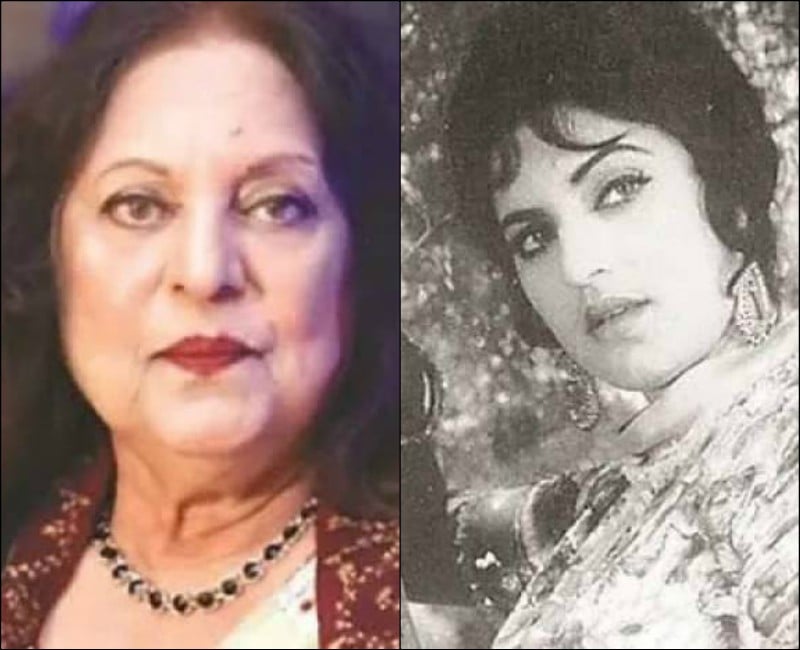 ---
LAHORE:
Veteran actor Firdous Begum has passed away at the age of 73, sources close to the family have confirmed. But she will forever be remembered through her characters by those who watched her grow in the realm of Pakistani cinema.
Firdous was admitted to a local hospital after suffering from a stroke on Monday. The actor was in critical condition after being diagnosed with brain hemorrhage. "Firdous Begum is on ventilator and her condition is deteriorating with time," a family member had told The Express Tribune. "The team of doctors is trying their best but her situation has worsened since the recent paralysis attack. She is 75 so all we can do is pray for her," they added.
Real name Parveen, Firdous was considered one of the most classy film actors of her time. Originally from Lahore, She started her film career in Fanoos (1963) as a supporting actor introduced by Nausad, while the main leads were played by Komal and Salman Peerzada. Her earlier films included Khandaan, Malangi, Lai Laag and Aurat.
During her long spanning career, she worked in 160 films among which around 30 were in Punjabi and three in Pushto. Her most renowned Punjabi films included Heer Ranjha, Dilan de Sauday, Malangi and Aansoo.
The former veteran reached the peak of her career after landing a lead role in 1965 film Malangi. She then became the top heroine of the local film industry. Firdous also ended up tying the knot with the hero of the film – a marriage that could not last long provided that he passed away in the June of 1967. She has two sons and a daughter from another marriage.
Malangi also featured Mahi Ve Sanu Bhul Na Javin, crooned by Noor Jehan and picturised on Firdous, the song became one of the main reasons behind the film's success.
"Firdous Begum is clearly the prettiest woman to grace the celluloid during Lollywood's heydays. She is not only known for being a hard worker but also for her mannerism and work ethics, I hope and pray she recovers soon," actor Shiba Butt had told The Express Tribune.
Firdous was paired with the top Punjabi actors of her time including Habib-ur-Rehman, Lala Sudhir and Yusuf Khan. Producer Masood Parvez brought Firdous and Durrani together for the folk tale of Mirza Jat in 1967 which became an instant hit.
She also won the Best Actress Award for her role in the film Heer Ranjha, Aansoo and Ziddi.
Have something to add to the story? Share it in the comments below.
COMMENTS (1)
Comments are moderated and generally will be posted if they are on-topic and not abusive.
For more information, please see our Comments FAQ