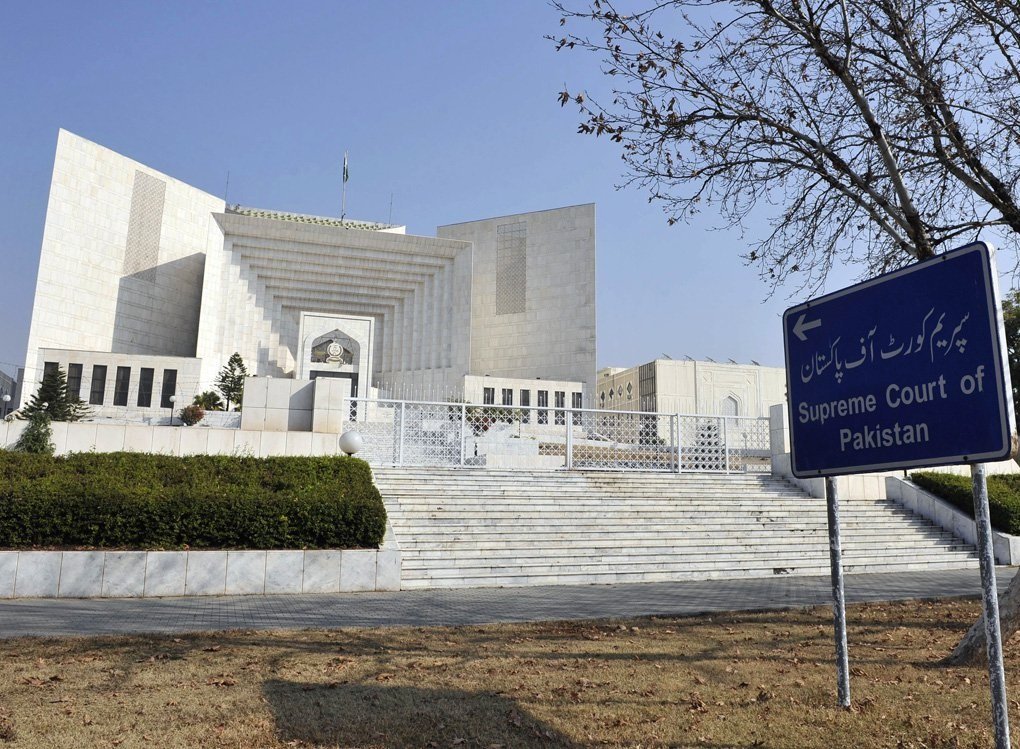 ---
ISLAMABAD:
The top court has declared a female litigant a rightful heir to her father's inheritance 22 years after her death, noting that mismanagement, antiquated practices and carelessness of Punjab Revenue Department is depriving weaker members of society – women and orphans – of their rights.
"In many cases dealt by us, we painfully observe the deterioration and decline in the performance of the Revenue Department, absence of proper record keeping and the erosion of a system of checks and balances. Suspected transactions are easily recorded by disregarding the stipulated legal requirements.
"Even in cases where the revenue staff has been complicit generally no consequences are visited upon them by the competent authority," said a nine-page judgment authored by Justice Qazi Faez Isa in an inheritance case.
A woman, Munir Sultan, was deprived of inheritance as her step mother and brothers had claimed the head of their family had presented them all the property as a gift during his lifetime.
Sultan, however, filed a case in 1998 seeking her right according to Sharia. The Lahore High Court (LHC) Rawalpindi bench gave a judgment in her favour, a judgment that was later challenged in the SC.
The two-judge bench led by Justice Isa upheld the LHC order and noted that the prevailing state of affairs of the Punjab Revenue Department is far from satisfactory.
"Bad, insufficient and/or easily manipulated records cause unnecessary litigation. Such litigation would be avoided if the revenue department did its work properly."
The court also noted that in the present case the inheritance matter of a person who died 22 years ago had come to this court, the fourth court, because of the revenue staffs' complicity; their not following the law, not remaining vigilant and/or their being careless.
"Time and resources of litigants, witnesses, counsel and the courts have been wasted – time and resources which could have been put to more fruitful pursuits.
"Procrastinated litigation with questionable revenue records often results in heightened tensions and parties have been known to resort to violence," said Justice Isa in his ruling.
The order noted that the department is a revenue generating department; it collects land revenue, taxes and charges fees, but has failed to provide to the public reliable and accurate record keeping.
"We can say from our own experience that entries in the revenue records are difficult, if not impossible to read; are not clearly and legibly written; entries under different columns are squeezed or extended to other columns because insufficiently sized paper is used; and written on poor quality paper which easily fragments/tears."
The court also observed that the use of reinforced paper has been discontinued and property records get damaged or destroyed by heavy rains, fires, vermin and riots.
It said the records are not safely stored in reinforced or fire-resistant cupboards and apparently there is no electronic backup in case of loss, damage or destruction.
"It may also be a step in the right direction if the name and designation of the concerned revenue official/officer making the entry is written and his stamp affixed under his signature.
"There also appears to be abject refusal to use technology in the 21st century, such as finger/thumb verification of the person divesting ownership and photographing those present, such technology cost is now very affordable," it said.
It said the record-keeping by the revenue department needs to be improved to safeguard the valuable property rights of the people. The court noted that in the present case, Punjab's Revenue department made wrong entries in the revenue record.
"The Auqaf and Religious Affairs Department also failed to ensure Almighty Allah's command to protect the rights of yatama [orphans] and the Human Rights and Minorities Affairs department did not protect the rights of vulnerable females (daughters/sisters).
"This brings into question the billions of rupees spent on these departments," it said.
It said Punjab's Annual Budget Statement for 2020-2021 earmarked an amount of about Rs1,737 million for the Revenue department including the Board of Revenue and Punjab Revenue Authority.
It also earmarked an amount of about Rs579 million for the Auqaf and Religious Affairs department and an amount of about Rs200 million for Human Rights and Minorities Affairs department.
"The very purpose of these departments is to serve the people, and not to become a self-serving and perpetuating bureaucracy," it added.
COMMENTS
Comments are moderated and generally will be posted if they are on-topic and not abusive.
For more information, please see our Comments FAQ