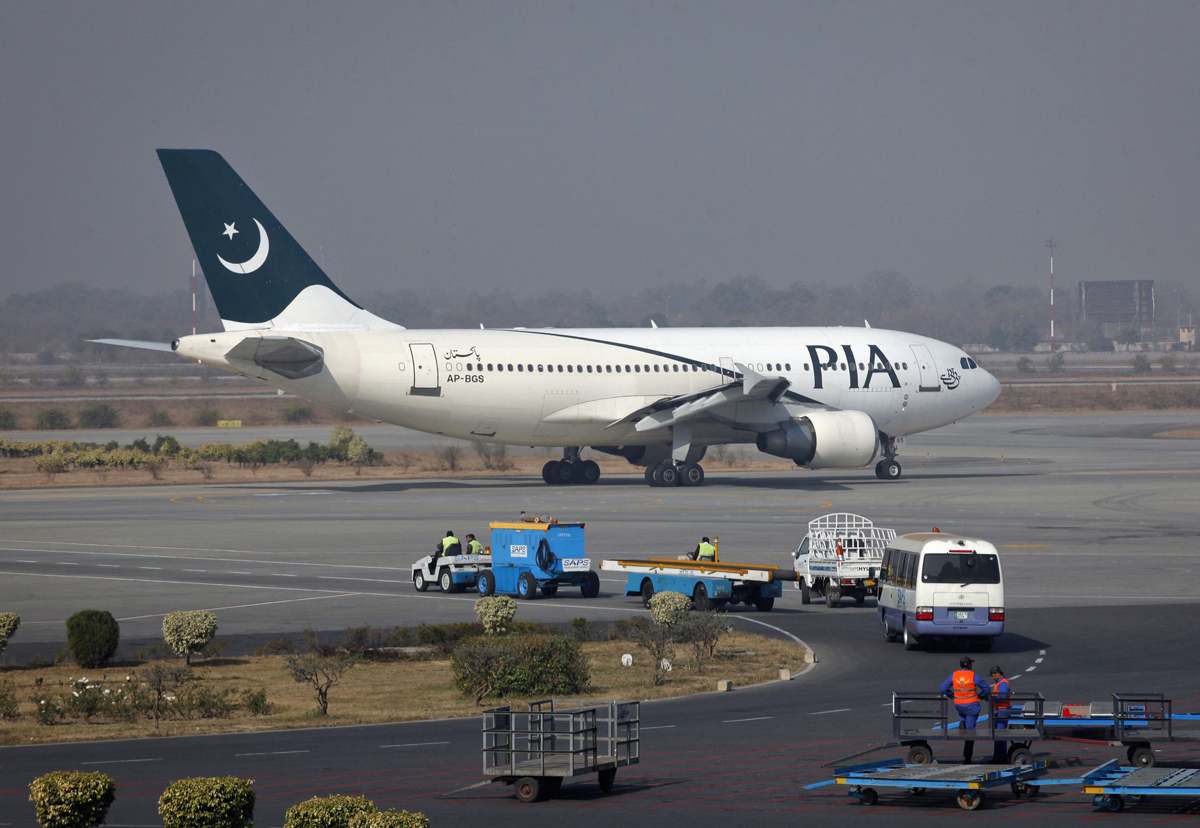 ---
Pakistan International Airline (PIA) has cancelled ATR aircraft acquired on an expensive lease arrangement, which will save millions of dollars for the national flag carrier.
PIA ATR-72 aircraft was high on operational cost and expected market value resultantly making the flight operations non-profitable, said PIA spokesman in a statement. France based Franco-Italian aircraft manufacturer's aircraft were acquired on lease in 2015 and cost higher than the present market price but due to a long-term agreement enforced, PIA was unable to return it earlier.
On the instructions of PIA CEO Air Marshal Arshad Malik, PIA officials negotiated a deal to return the aircraft to the leasing company with no cash penalty.
"It is beyond the norms of the leasing business," said the spokesperson. Commenting on the development, aviation expert Afsar Malik said dry lease period is usually for five years and these aircraft must have been very close to completing their dry lease period.
"Additionally, these aircrafts must have become expensive due for major overhaul requirement causing expenses worth millions of dollars," he added.
"ATR aircraft are economically most successful turboprop aircraft in the world," he said. "However, sending the redundant ones back to their owners was a step in the right direction since they were no longer required because of a decline in domestic passenger traffic."
The ATR-72 on lease to PIA incurred rent costs while on the ground. "It would save the national carrier, millions of dollars in rent which would have been paid if the aircraft had stayed with PIA sitting on the ground due to no flights under the pandemic situation."
"The bleeding stopped and an expensive deal of the past has been terminated. This is yet another course correction by the current PIA administration," the statement added. The first ATR-72 aircraft has been returned, having registration number APBKY, it has departed from Karachi for Johannesburg, South Africa, it added.
Meanwhile, three other ATR72 aircrafts will also be returned. Malik said it was not only a difficult decision at this crucial time but unavoidable as well. "The airline will keep operating other ATR aircraft, which make the operations viable on short routes," he added. "Meanwhile, under the supervision of the government, PIA will soon acquire new aircraft in its fleet."
Published in The Express Tribune, December 13th, 2020.
Like Business on Facebook, follow @TribuneBiz on Twitter to stay informed and join in the conversation.
COMMENTS
Comments are moderated and generally will be posted if they are on-topic and not abusive.
For more information, please see our Comments FAQ