 ---
Turkish actor Engin Altan Duzyatan, who plays Ertugrul in the historical drama series Diriliş: Ertuğrul, visited the Badshahi Mosque and the Shrine of Allama Iqbal yesterday.
Engin, who is on a short visit to Pakistan, paid his respect to the late national poet, prior to which he expressed his delight over visiting the historical sites.
The star shared the moment on his Instagram story as well. While Maulana Abdul Khyber Azad, who is the Imam of the mosque, met with the actor upon his arrival.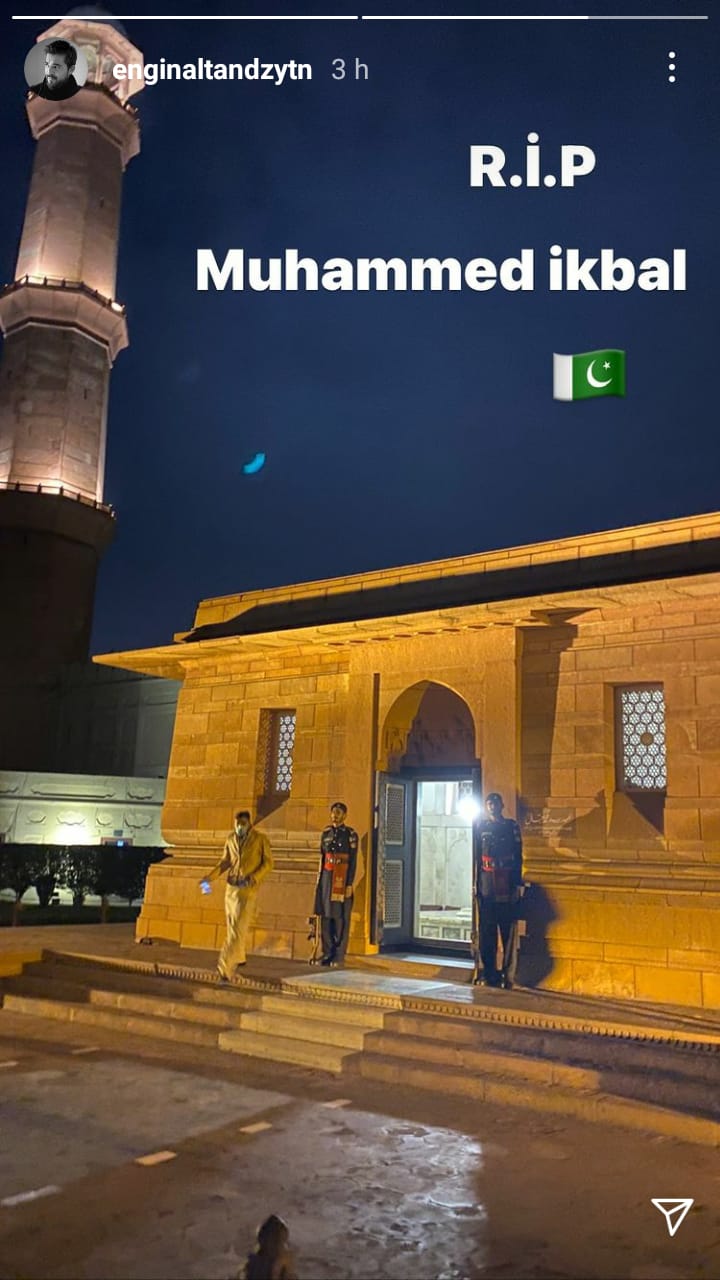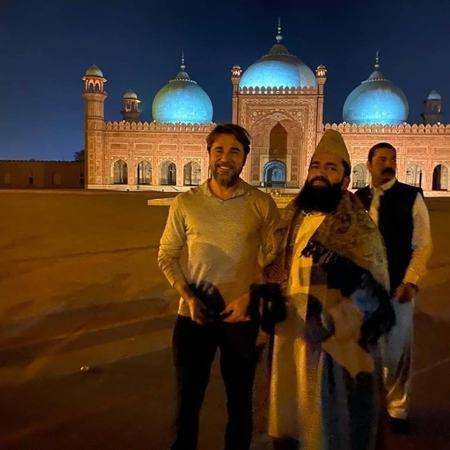 Engin arrived in Lahore on Thursday morning for a short visit, where he received a warm welcome from his fans. On Friday afternoon, he spoke to the media in a brief press conference. "I would like to express my heartfelt gratitude to Imran Khan for praising Diriliş: Ertuğrul," said the 41-year-old actor.
He then thanked his Pakistani fans for the outpour of love he had received over the last few months for his portrayal of the famous historic figure. Talking about how he would love to star in a Pakistani project, he shared, "I would love to work in a Pakistani drama or film, given the right opportunity. When I find a script I can relate to, I will sign it!"
Have something to add to the story? Share it in the comments below.
COMMENTS
Comments are moderated and generally will be posted if they are on-topic and not abusive.
For more information, please see our Comments FAQ