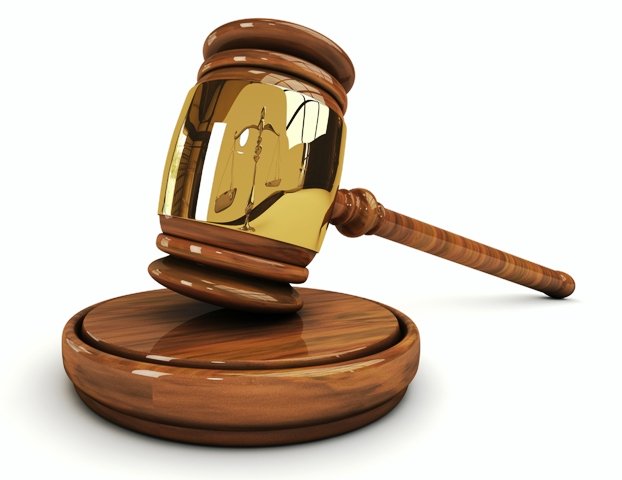 ---
ISLAMABAD:
The Judicial Commission of Pakistan (JCP), which met on December 3 had thoroughly deliberated on foreign financial interests and debt obligations of prominent lawyer Babar Sattar before recommending his name for the post of additional judge of Islamabad High Court (IHC).
The meeting, with Cheif Justice of Pakistan Gulzar Ahmed in the chair, had approved the names of Babar Sattar and Tariq Jahangiri as for the additional judges of IHC. Now the Parliamentary Committee on Judges Appointment will consider the recommendation in 14 days after the JCP meeting.
The minutes of the JCP meeting revealed that the commission members comprehensively discussed foreign business and liabilities of Sattar. Earlier, the JCP chairman had formed a four-member committee, led by Justice Umar Ata Bandial, to verify the antecedents of both the nominees.
The minutes of the meeting further revealed that Justice Bandial apprised the commission of the evaluation made by committee. He stated that Babar Sattar is a highly educated and competent advocate. However, he has strong financial interests in United States (US).
According to his tax returns for 2019, Sattar owned six properties in the US as investment. He has equity of Rs171 million in these properties and had taken mortgage loans against such properties worth Rs227 million, the minutes revealed.
The total value of these properties is Rs392.5 million. Sattar has also obtained loan of Rs115 million in Pakistan. Hence, his total liabilities come to about Rs340 million, approximately, according to his tax return. Similarly, Babar Sattar is also partner in two businesses in the UAE, the JCP was informed.
Justice Bandial referred to Article VI of the Judges Code of Conduct, wherein it is stated that a judge is restrained from engaging in business and from involvement in matters, which may lead to litigation, such as industry trade or speculative transactions.
The judge said that it would be important to enquire whether Babar Sattar will be able to disengage from his UAE and USA businesses and how he will be able to discharge his liabilities within the means of a judge.
Justice Bandial was of the view that clarification should be sought from Sattar regarding both these issues. Another JCP member, Justice Maqbool Baqar, while endorsing Sattar's nomination, said that properties abroad should not be a stigma and the points as how he would discharge liabilities is for him to decide. Article VI will only attract, if he continues his business after his appointment, he added.
About seeking clarification from him on both issues, Justice Baqar said that there was no harm in it but he felt there was no need for it. He further observed that the loan and liabilities were not an issue as the sitting judges also take house building loans etc.
Akhtar Hussain, a representative of the Pakistan Bar Council (PBC) also endorsed Justice Baqar's view, saying that when he has been chosen to be a judge, he would have considered that how would he discharge all such liabilities. Islamabad Bar Council representative Qazi Rafiuddin said that clarification should be sought from him.
Attorney General for Pakistan Khalid Javed Khan, while endorsing Babar Sattar's nomination, suggested that the commission might ask for his views regarding debt liabilities through the IHC Chief Justice Athar Minallah.
Another JCP member, Justice Qazi Faez Isa, while approving the nomination, said that Babar Sattar disclosed all of his properties and liabilities in his tax returns. Regarding seeking clarification, Justice Isa said that it should be sought because one cannot give up his business before being made a judge.
IHC CJ Minallah said that if the nomination of Sattar was deferred for seeking clarification, there was apprehension that they might lose a good candidate. However, senior puisne judge of the IHC, Amir Farooq, contended that clarification might be obtained and in case of his reservations, "we may able to convince" him.
However, Justice Mushir Alam strongly endorsed Babar Sattar nomination. He said that he has a high financial standing and intellectual integrity. Justice Alam observed that Sattar would be losing substantial financial income by joining the institution but he has agreed to become judge because of his commitment to the nation.
After in-depth discussion, all members agreed to the nominations of the IHC CJ with an understanding that Justice Minallah would discuss the questions raised with the candidates and the clarification obtained from them might be brought to the knowledge of the members of commission.
The commission finally decided to recommend both the candidates for appointment as the additional judge for one year and forwarded the names to the Parliamentary Committee for further action.
COMMENTS
Comments are moderated and generally will be posted if they are on-topic and not abusive.
For more information, please see our Comments FAQ