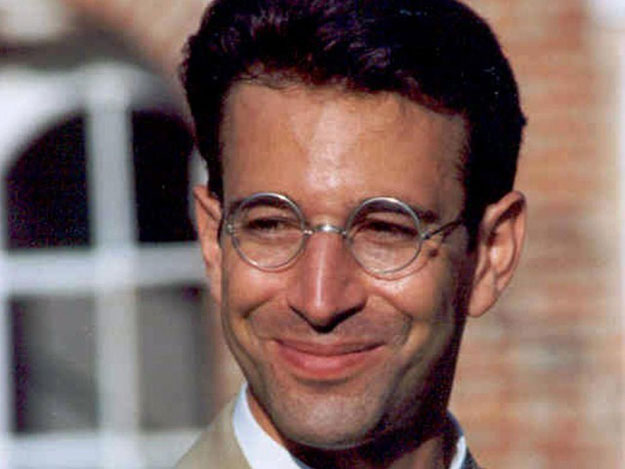 ---
ISLAMABAD:
The Supreme Court on Wednesday heard the appeals in the Daniel Pearl murder case and asked about the verification of email sent for ransom for the US journalist.
A three-member bench of the apex court headed by Justice Mushir Alam heard case.
During the hearing, Justice Alam enquired about the geo-fencing and confirmation of the e-mail sent for ransom.
Sindh government counsel Farooq H Naek replied that in 2002, geo-fencing technology had not existed and that the e-mail could not be verified.
Sitting on the bench, Justice Sardar Tariq noted that the phone calls could have been traced and asked when the email was not verified how it could be claimed that it was sent by the journalist's abductors.
The judge observed that the victim's wife should have been a part of the investigation process.
The investigators should have called Daniel Pearl's wife and confirmed the email, he added.
Naek said it was a "big case" and that Federal Bureau of Investigation agents were involved in the investigation. He said the record showed that Pearl was lured into a trap and abducted.
Justice Tariq observed that it was not proven by record that the victim was lured into a trap or went by himself.
Later, the hearing of the case was adjourned until Thursday (today).
The Sindh High Court on April 2 had commuted the death sentence of British-born Ahmed Omar Saeed Sheikh, who was convicted of kidnapping and murdering Pearl in 2002 to seven years.
The high court also acquitted three others who were serving life terms in the case, almost two decades after they were found guilty by a trial court.
The Sindh government as well as Pearl's family had later challenged the verdict and a three-judge SC bench opened the appeals on December 1.
COMMENTS
Comments are moderated and generally will be posted if they are on-topic and not abusive.
For more information, please see our Comments FAQ