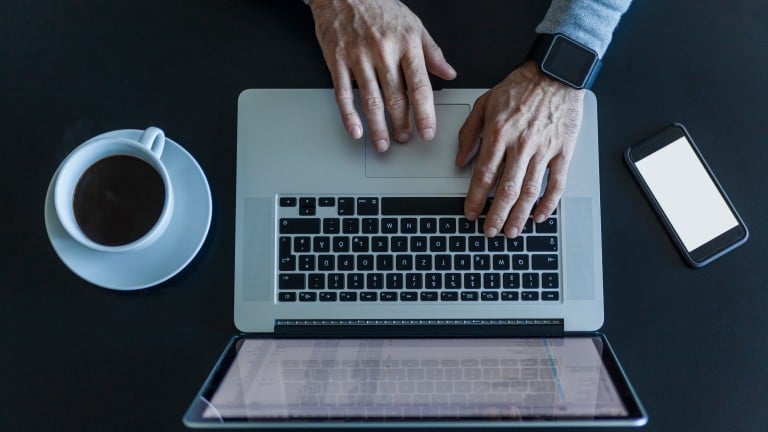 ---
ISLAMABAD:
With the world put under a lockdown and children forced to learn at home due to the novel coronavirus pandemic, many technologists have developed digital and online tools.
However, teachers and parents now fear that there are too many applications available which take the focus away from learning.
Technology has changed the entire education system as there is a shift to digital classrooms where teachers give online instruction or share lectures through short videos. Apps are a part of this technological revolution and can be incorporated along with other digital educational resources.
However, their influx has raised concern regarding their quality, privacy as well as digital safety. Murtaza Noor, an education specialist, said that since millions of students have been suffering globally due to the closure of educational institutions, it is important to engage them through alternative means of learning while they stay at home.
Learning apps can be useful in this regard if they are appropriate for their age group and curriculum requirements, Noor said, adding that they cannot be a substitute for regular classrooms. The specialist added that the apps can help keep students engaged for the interim.
Tariq Bhatti, a college lecturer, states that when children play online games or even education apps, they can sometimes come across advertisements with objectionable content.
Therefore, he said that it was necessary to check for reliable educational applications before installation and also supervising use, like regular internet.
"We live in an era of science and technology with easy access to a large number of educational apps at a time, however, these apps fail to provide the social environment of a classroom, training of social behaviours and time management skills," he lamented.
"Apps have always been an engaging source of entertainment and information," says Digital Rights Foundation Executive Director Nighat Dad.
"Educational apps disseminate knowledge in innovative and creative ways, however, their value as compared to actual learning might not be a lot," she shared.
Dad, who is a parent herself, maintains that the potential of educational or learning apps for young students is higher when compared to older ones.
App-based learning, she said, can prove to be a good accessory to formal learning rather than a total substitute for it.
Published in The Express Tribune, December 9th, 2020.