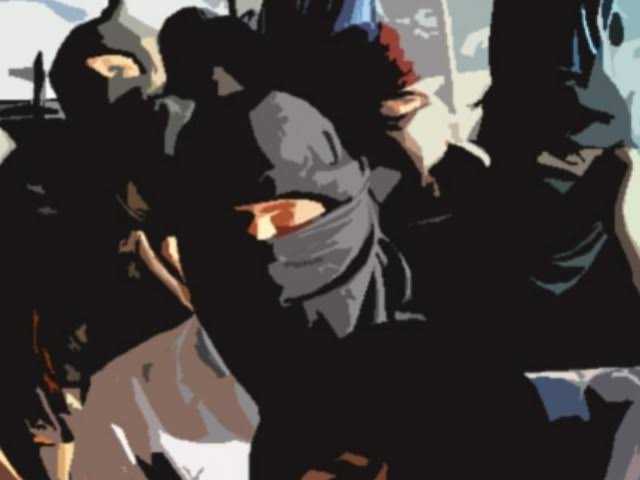 ---
ISLAMABAD:
The government on Monday ordered the provincial governments to take effective measures against armed wings of political and religious parties, warning that such outfits were setting a wrong example and might create a negative image of the country
Through a letter, the Ministry of Interior maintained that various political and religious parties had formed their own militias, who wore uniforms like the armed forces, in violation of Article 256 of the Constitution, and the third point of the National Action Plan (NAP) against terrorism.
The ministry directed that the provincial governments should take immediate notice of the situation, and the federal government offered all possible assistance in this matter. The letter further stated that the security situation might turn worse "if action is not taken".
In October last year just days before , JUI-F Chief Maulana Fazlur Rehman was slated to lead 'Azadi March', the interior ministry had notified a ban on the "militant wing" of the JUI-F. It had referred to Ansar-ul-Islam as a 'private militia/Razakar Force' of the party.
According to the notification, the federal government had "reasons to believe that Ansar-ul-Islam is capable of functioning as a military organisation, in violation of the prohibition contained in Article 256 of the Constitution".
Later, the JUI-F had challenged the government's decision of banning its volunteer group before the Islamabad High Court (IHC).
Moreover, civil society has been calling for a ban on armed wings of political parties, deweaponisation and political tolerance.
Opposition unfazed
Though the ministry's order did not name any particular organisation, JUI-F chief reacted quickly to the move, saying the ministry's order to take action against religious and political parties' volunteers was "ill-intentioned", the media reported.
"There is a difference between a party's military wing and its volunteers," Fazlur Rehman said of the latest order. "Our volunteers belong to Ansar-ul-Islam, which is the constitutional wing of the JUI, and is registered with the Election Commission of Pakistan."
The JUI-F chief added that volunteers were part of his party's protocol, adding that no one had ever objected to the presence of volunteers before.
"In 2001, our volunteers planned thousands of jalsas in the country. At that time, the then home minister had appreciated the arrangements made by our volunteers," he maintained. "Akin to that, the volunteers of Ansar-ul-Islam performed security duties during our 2017 jalsas."
"Such letters are written only to exert political pressure," the JUI-F chief maintained.
(WITH INPUT FROM NEWS DESK)
COMMENTS
Comments are moderated and generally will be posted if they are on-topic and not abusive.
For more information, please see our Comments FAQ