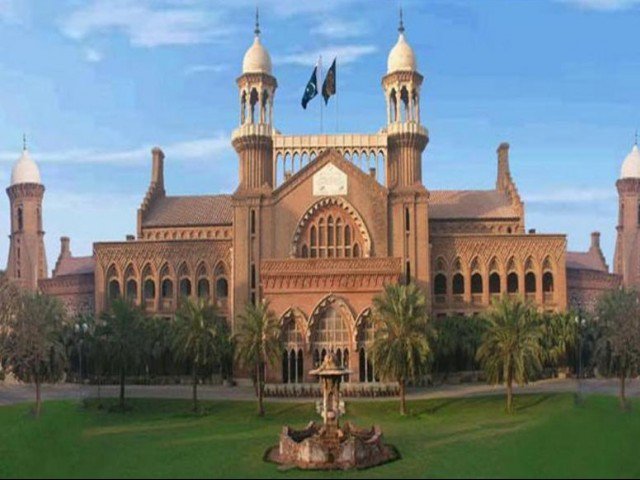 ---
LHC seeks reply from health secretary, DC Lahore on banning political rallies
Petition requests pharmacies to remain open 24-hours, senior professor present in corona wards at night
---
LAHORE:
The Lahore High Court (LHC) on Monday sought a reply from the provincial health secretary and deputy commissioner Lahore on a petition asking for a ban on political rallies due to the second wave of the novel coronavirus.
During the hearing, the court questioned the officials regarding the steps taken to mitigate the spread of the virus.
The petition stated that hospitals are at full capacity and there is a shortage of beds due to the increase in the number of Covid-19 cases.
It also added that rallies must be banned immediately to control the pandemic.
In addition, the petition also requested that pharmacies in hospitals should be kept open 24-hours a day and a senior professor must be present in corona wards at night to inform families about the condition of patients and to facilitate video calls.
The Pakistan Democratic Movement (PDM) has announced a rally on December 13 at Minar-e-Pakistan, Lahore and Pakistan Muslim League-Nawaz (PML-N) leader Maryam Nawaz will also lead a rally on the day.
The PDM second-tier leaders on Wednesday held a meeting to review arrangements for the public gathering. Later, representatives of the three main opposition parties – PML-N, PPP and JUI-F – held a joint press conference.
The PTI-led Punjab government, however, made it clear that the opposition parties would not be given permission to hold any rally in Punjab's provincial capital in view of a court order.
Addressing a joint press conference, Dr Firdous Ashiq Awan and Punjab Law Minister Raja Basharat said the government cannot give permission to any political party to hold a rally.
"We advise the opposition not to play with public lives. Coronavirus cases are increasing with every passing day," Basharat said. He said the opposition has not yet submitted an application seeking permission for holding the public gathering.
Dr Firdous had added that the opposition has yet to nominate the convener of the public gathering.
"The government is very clear that law will take its course if anyone tries to violate the coronavirus safety SOPs which impose embargo on all kinds of public gatherings," she added.
The government has imposed smart lockdown in over 2,000 areas across Punjab, including at 625 places in the provincial capital.