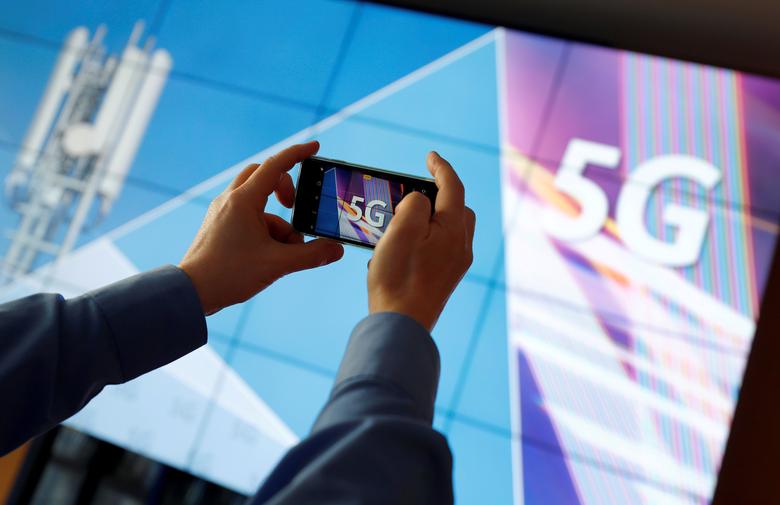 ---
Federal Minister for IT and Telecommunication Aminul Haq has said that the government has planned to launch 5G technology by December 2022 but experts in different fields are sceptical, believing the country will take a much longer time and will need to make stringent efforts to fully roll out the next generation technology.
However, they all were of the unanimous view that 5G would offer massive benefits to the economy of Pakistan.
"Initially, Pakistan Telecommunication Authority (PTA), in collaboration with the Ministry of Information Technology, has to act fast and ramp up 4G to reach the tipping point of over 50% 4G penetration in the country," suggested ICT expert Parvez Iftikhar while talking to The Express Tribune.
Iftikhar is part of a committee constituted by the IT ministry for implementing 5G in Pakistan. Pakistan Software Houses Association ([email protected]) former secretary general Shehryar Hydri said the government may be able to roll out 5G in limited areas by 2022, however, the spread of new technology across the nation would take three to five years.
Stating the reason, Hydri said telecom companies would need to invest in licences as well as massive network upgrades for 5G. "Consumers will also have to wait for a few years for budget 5G-compatible phones, hence, it may take five to seven years before a proper rollout."
Arif Habib Limited Head of Research Tahir Abbas was of the view that a lot needed to be developed on the infrastructure front for setting up the 5G network.
"We have already seen the transformation of 4G network in Pakistan," he said. "With 80% teledensity and 40% of population using 3G/4G network, there is immense potential in this field and 5G will further transform the digital landscape."
Daraz Pakistan Managing Director Ehsan Saya expressed optimism over the 5G launch, saying it would not only benefit the digital platform but would also help thousands of sellers on the platform to reach a larger consumer base.
According to him, increasing access to internet and high smartphone penetration should be top priority of the government during the current unprecedented times. He was confident that if the country focused on these two areas, then the Digital Pakistan vision would soon become a reality.
"With new and advanced technology being made accessible for the masses, we are looking forward to increased number of people shifting to e-commerce and online buying and selling of merchandise," he said.
A Careem spokesperson stressed that improved internet infrastructure would provide better access to areas with weak coverage, leading to accuracy in locating clients.
"Through better and high-speed connectivity, offsite information availability will improve in the agriculture sector," said Sindh Abadgar Board Senior Vice President Mahmood Nawaz Shah. He added that 5G would significantly benefit e-learning in the farming segment.
Systems Limited CEO Asif Peer pointed out that 60% of Pakistan's population was under the age of 30 years. "Our broadband subscriber base exceeds 70 million. I foresee innovation opportunities under 5G that are not possible with 3G and 4G technologies."
He added that the government's role was critical in creating a regulatory environment and framework that was conducive for the Internet of Things to incentivise companies to tap more consumers, propagate business processes, innovations and entrepreneurial opportunities.
Published in The Express Tribune, November 24th, 2020.
Like Business on Facebook, follow @TribuneBiz on Twitter to stay informed and join in the conversation.
COMMENTS
Comments are moderated and generally will be posted if they are on-topic and not abusive.
For more information, please see our Comments FAQ