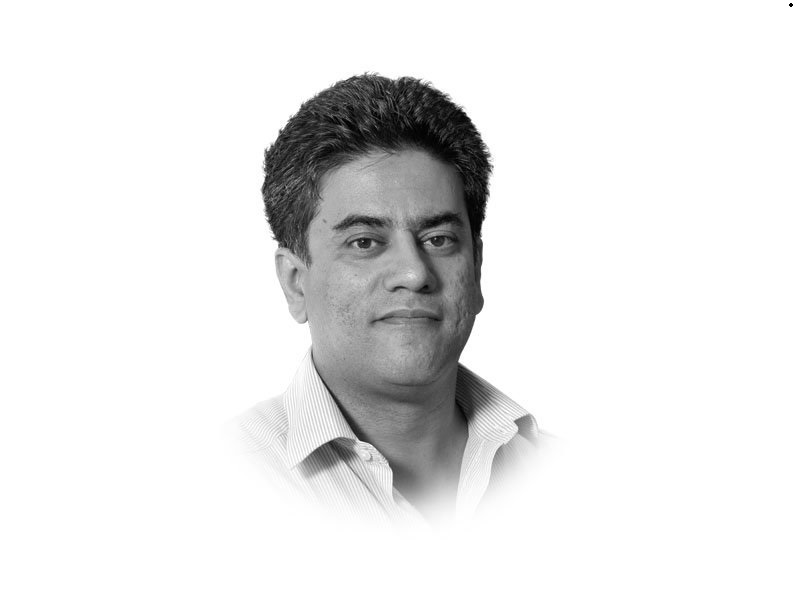 ---
It is a pleasure to drive on the Motorway whether it is from Karachi to Hyderabad, Sukkur to Lahore or all the way to Peshawar. Apart from the Hyderabad-Sukkur sector where no motorway exists (yet), Karachi to Khyber is now connected by motorways. This has meant safer and more comfortable travelling from one side of the country to another.
A major part in keeping the motorways safe is the role played by the Motorway Police which has managed to maintain standards when it comes to the traffic that uses them. Speed limits are, by and large, respected. The weightage of heavy traffic is monitored and more importantly, commercial traffic like buses and large trailers, are kept under watch. That plays an important role in keeping the Motorways safe.
And when there is trouble, the Motorway Police takes notice. A recent video clip that went viral shows a bus driver playing video games on his cell phone as he drives his bus at breakneck speed on the motorway. I am told that the Motorway Police with the help of that clip managed to trace the driver and the bus and took them to task.
Now compare the work of the Motorway Police to that of local traffic police departments. Once you get off the motorway, whether it is Karachi, Lahore or Peshawar, the scene is almost the same. Suddenly you are engulfed with unruly and undisciplined traffic which flows in such a manner that creates even more problems. There is lane cutting and overtaking on the wrong side. People think nothing of driving on the wrong side of the road and get upset when you challenge them.
Make no mistake about it, managing (or mismanaging) traffic is a lucrative business. Millions are made by traffic police departments who run all sorts of arrangements with commercial vehicle owners in order to look the other way as violations are committed. Some even say the police encourage violations as it is only then that they make money.
Despite all the good intentions of the city administrations, heavy traffic can ply at peak hours, causing traffic jams. Overloading of vehicles is allowed, unregistered buses ply on routes for which they have no permit. Drivers of heavy vehicles who have accidents are let go without any legal action because they have arrangements in place. The district administration says one thing, the local police thinks something else.
How long will this go on? When will the traffic police, which is paid for through our taxes, wake up and address the chaos in their respective cities? Why start with big things — why don't we start with small?
In Karachi, it is common to see vehicles with dark tinted glasses and illegal number plates. Nothing is done to check the SUVs. Only smaller cars are casually stopped. A common sight to see is three (or four) people on one motorcycle. No challan is issued. Most motorcycles do not have backlights, and some don't even have headlights — which is an accident waiting to happen when they ride at night. The police rarely do anything. Most people do not wear motorcycle helmets. All they end up doing is paying some rupees to a traffic policeman when caught.
Forget pollution emitting vehicles or those drivers who simply do not follow traffic rules. I am tired of the SUVs whose drivers will harass ordinary motorists to get them out of the way. They bully others with their guards, sirens and headlights. The traffic police does nothing.
I am curious how long we will continue to suffer such chaos. The state of our traffic has resulted in deaths, injuries and psychological trauma. None of this seems to bother anyone in power. Whether in Punjab, Sindh or any other province, it seems that all the chief ministers are happy with how things are.
But what about the people of Pakistan? It is no rocket science to have a proper traffic system in place. Right now, we are the butt of jokes the world over — people share pictures of how four people ride a motorcycle in Karachi, how overloaded buses ply in Peshawar and how trucks with produce overflowing are common sights in Punjab.
For the corruption of a very few, we have put so much at stake. Lives, mental state, injuries, our image the world over. When will this end?
Published in The Express Tribune, November 23rd, 2020.
Like Opinion & Editorial on Facebook, follow @ETOpEd on Twitter to receive all updates on all our daily pieces.
COMMENTS
Comments are moderated and generally will be posted if they are on-topic and not abusive.
For more information, please see our Comments FAQ