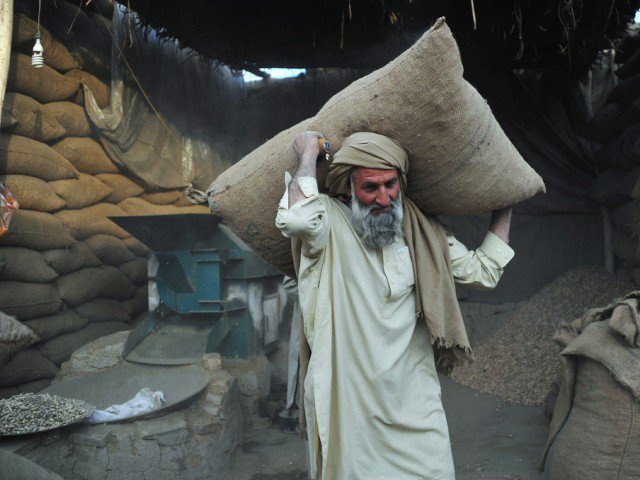 ---
KARACHI:
Pakistan has quite a few competencies in abundance. Among those, population tops the charts. However, not-so-abundant are the (quality) job opportunities.
If you're reading this, chances are high that you too – as the author – grew up being told to become a doctor, engineer, CSS-aspirant or an MBA. A majority of us didn't have it the other way.
Outside Pakistan, earning "Rozgar" is driven by your passion, wage rate, government policies and frankly, the want to convert ideas into reality. Supported by economic policies or national security considerations, the policymakers "nudge" or "guide" the youth brains to a win-win destination.
The now energy-independent United States had planned since the 1973's oil embargo to remove addiction to oil and find an alternative that is cheaper and cleaner source of energy. Today, Elon Musk-led electric vehicles and Moore's law-driven competitive photovoltaic (PVs) cells have converted that into reality.
It's only a matter of time when a battery of cellphone size would be enough to power the house for days, if not weeks.
Are we there yet? Not really
Our economic blueprint is apparently straightforward and old-school. Given the boom-and-bust economic history, priority is to a) control trade deficit b) let the currency find true value c) regain credibility of global lenders and finally, d) focus on export-led growth.
Fair enough, that's actually the right approach. However, there is a lot that needs to be done as the common man wants to see sustainable, tangible and irreversible improvement in living standards. People need to save for their children's wellbeing.
One ponders why then the very Pakistanis who settle abroad do a much better job in utilising their own human capital/ brains to create a meaningful impact in their organisation. It's simply the refining process, supportive ecosystem and mental ease to plan forward.
Most private sector employees in Pakistan, in contrast, are eclipsed by monthly pay cheques, traffic routine, expensive education, lack of retirement planning and unprofessional "Seth" culture.
Nature of jobs is changing
According to the latest "Future of Jobs" report by the World Economic Forum, there is a marked change in the skills in-demand or out-of-demand.
Pakistan's youth is primarily employed in the agriculture or blue-collar semi-skilled jobs. Blame the old public school curriculum, commercialisation of private schools and lack of quality research conducted by universities. Clearly, the brain drain hasn't helped either.
The future belongs to the information age – the era where knowledge, digitisation and innovation are the keys. Pakistan needs to realise its strengths or lack thereof.
Our labour class is not as skilled as that in the developed economies, and energy prices in Pakistan are still higher than many regional countries. But we have young minds, which are sadly being consumed by joblessness, wrong jobs, low salaries or TikTok-ification. These could surely be put to more productive use.
What can govts do?
Governments, parents and educational institutes should encourage students to learn the skills of future - cloud computing, Big Data, Internet of Things, cyber security, artificial intelligence, e-commerce, robotics, augmented reality, 3D & 4D printing and machine learning.
These jobs offer wage rates 10 times the dying low-wage skills – data entry, administrative work, accounting, factory worker, financial analyst, bank tellers, construction labour, human resource specialist, operations manager, etc.
Pakistanis can make more money using these skills and working freelance for global employers.
It's unfortunate that most of the affluent Pakistanis get degrees and aspire to get jobs in the very dying fields, as mentioned above, although that's better than not having a job. But these very skills are not demanded globally today and the deceleration would be even faster.
By 2025, 20-30% of all tasks done by humans could be replaced by robots and machines. Imagine the social inequality, crime level, social security costs and demographic curse then. No amount of construction package could move the needle then.
It's of utmost importance to introduce mass-level, incentive-based and high-quality skills for the masses to make Pakistan a progressive, prosperous and proud nation. A few universities showcasing projects and concept papers wouldn't solve the problems we are likely to face.
We often quote the Chinese miracle that the prime minister repeats, which "brought 700 million people out of poverty". If we dream to become a middle-income country, we should adopt the blueprint of the latest Chinese five-year plan that seeks dominance in robotics, telecom, aerospace, innovation and renewables.
It's not too late yet. A graduate in Pakistan fetches a starting salary of $150-250 per month and it's depressing to see the ride-hailing uneducated captains earning the same or more. Many graduates prefer working as captains nowadays.
We need to produce a generation of skilled labour and that would never happen if we allocate lesser resources to education. If the prime minister can chair regular meetings on the housing sector, a functional committee, led by the PM himself, on "skills and exports of tomorrow" deserves priority as well. It's time for real "Tabdeeli".
The writer is an investment specialist with keen interest in political economy
Published in The Express Tribune, November 23rd, 2020.
Like Business on Facebook, follow @TribuneBiz on Twitter to stay informed and join in the conversation.
COMMENTS
Comments are moderated and generally will be posted if they are on-topic and not abusive.
For more information, please see our Comments FAQ