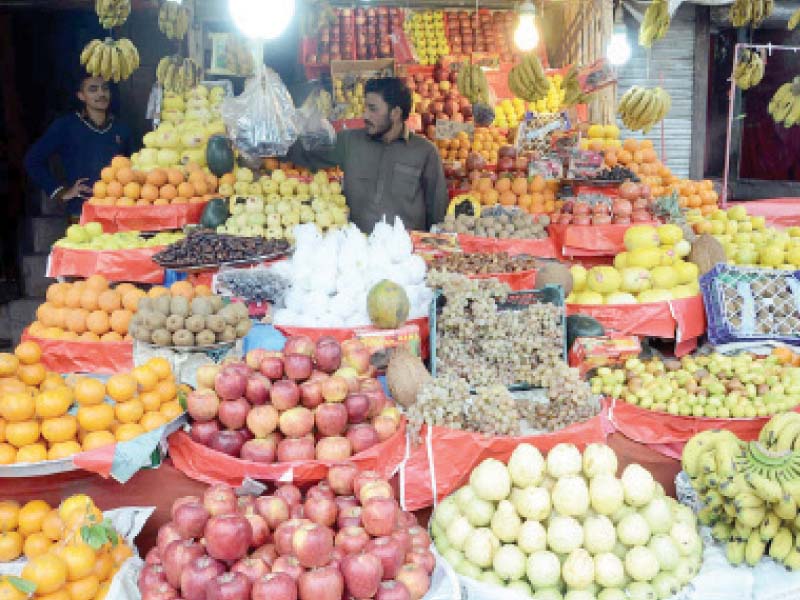 ---
ISLAMABAD:
If there is one issue on which all of us including the government, opposition and common man agree, it is that inflation is a giant monster to be tackled.
The Consumer Price Index (CPI) inflation, which measures the average change in prices over time, was already high at 6.8% in 2018-19 but since then it has further increased by over 50% to 10.7% in 2019-20.
According to recent figures released by the Asian Development Bank (ADB), this is the highest rate in the Asia-Pacific region and is at least twice as high as Pakistan's South Asian neighbours.
In the case of sensitive food items such as wheat flour and sugar, the prices have doubled over the last two years.
While steep rupee devaluation, unusual rains, locust attacks and Covid-19 may have contributed to this misfortune, Pakistan also suffered from self-inflicted wounds. These included the cumbersome decision-making process, lack of reliable data, fear of facing National Accountability Bureau (NAB) investigations and frequent transfers of top management of relevant ministries.
The decision-making process muddled the country's ability to ensure adequate supplies of sugar and wheat flour.
The government had already been through crisis of shortage and high prices in 2019. Had lessons been learnt, we could have avoided the same mistakes in 2020.
In 2019, when it became clear that costs of essential commodities were rising sharply, exports had to be restricted immediately. However, it took many months to do so.
Even when the Economic Coordination Committee (ECC) had taken decisions, the cabinet took several months to endorse them.
Year 2020 was a mirror image of 2019. The difference is that while in the earlier period, it took several months to ban exports, in 2020 it took several months to allow duty-free imports.
It had become evident in 2019 that the data used for exporting sugar was not reliable. But in several high-level meetings held in 2020, the ministers kept their faith in the same data sources. Exaggerated stock levels were only realised after continued rising prices forced physical verifications.
According to press reports, even the prime minister had foreseen the looming shortages earlier during the year and had reportedly asked for import of these commodities in good time.
While the government was still debating, it was anticipated by international markets that Pakistan would have to place a big order for import and consequently, the prices of both commodities started rising.
Had the government placed the orders for wheat in April, it would have purchased it at the then prevailing price of around $215 per ton. Due to several months of delay, the prices rose by an average of $60-75 per ton.
Given these vast losses, the government must take necessary steps to ensure that such circumstances do not arise in future. In particular, it needs to reflect on some of the issues mentioned below.
Firstly, would it not be better if the government does not get involved in buying/ selling of commodities? When it does so, it is unable to take timely decisions. When it does not, no shortages or hoarding is witnessed, such as for edible oil, tea and pulses, in which the private sector is authorised to trade.
Secondly, why does the purchase or import of any commodity have to be approved at so many levels? In addition to the usual channels, often some ad hoc committees are set up that cause a delay in decision-making.
Even the ECC cannot take this decision and it has to be endorsed by the cabinet. In no other country does a cabinet handle such issues.
Thirdly, why isn't more attention being given to improving data collection and its availability? If the US Department of Agriculture could publish estimates of Pakistan's production and consumption of sugar in April each year, why cannot we do so?
Fourthly, the cabinet members openly vent their frustration that bureaucrats are hesitant to act timely due to the fear of subsequent action by NAB. The government has to take action in this situation through changes in the legislation, considering how such delays are causing huge losses.
Finally, there is a need to have more stability at the secretary's level. Frequent changes cause disruptions and uncertainty. This also slows down decision-making process as the new incumbent government takes time to get familiar with the issues.
It is essential to take immediate action to simplify the decision-making process, especially in light of the losses to the exchequer and suffering caused to people.
The writer has served as Pakistan's ambassador to WTO and FAO's representative to the United Nations at Geneva
Published in The Express Tribune, November 16th, 2020.
Like Business on Facebook, follow @TribuneBiz on Twitter to stay informed and join in the conversation.
COMMENTS (2)
Comments are moderated and generally will be posted if they are on-topic and not abusive.
For more information, please see our Comments FAQ