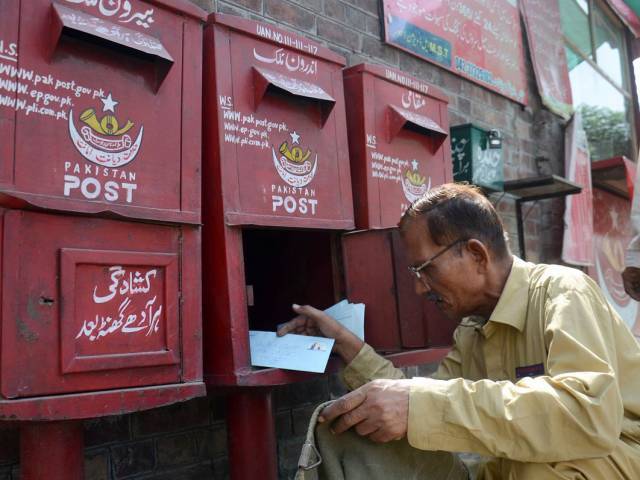 ---
ISLAMABAD:
Pakistan Post will stop opening new savings accounts from November 16 until its system becomes fully computerised to meet one of the requirements of the Financial Action Task Force (FATF).
It will also stop issuing saving certificates. However, the existing savings accounts will continue to operate. A notification to announce the decision has been issued.
The process of digitalising post offices across the country has been kicked off to maintain a databank of transactions.
A supervisory board held a meeting last month to review Pakistan Post's compliance with FATF guidelines to curb money laundering and terror financing.
The board had expressed its dissatisfaction over the steps taken by the Pakistan Post for this purpose.
Pakistan Post was among the entities flagged in its Asia Pacific Group's 'AML/CFT Mutual Evaluation Report (MER) of Pakistan' for having grave deficiencies.
According to FATF, the financial services of Pakistan Post were not subject to any regulations. Therefore, it had issued 11 out of 40 points related to the department.
The release of the APG's report in October 2019 was followed by deliberations to significantly restructure the scope and operations of Pakistan Post. As such, Pakistan Post would have to invest in streamlining its operations to comply with regulatory measures before undertaking any new initiatives to aggressively drive postal financial inclusion going forward.
Furthermore, Pakistan Post would have to invest in its technology infrastructure to stay relevant. Such investment has important and strategic externalities that outweigh the benefits in the long-run.
In addition to primary postal services to around 20 million consumers, Pakistan Post also provides life insurance instruments, performs agency function on behalf of Central Directorate of National Savings, and collects taxes and utility bills, money and transfer money from within the country and remittance inflow from abroad.
The data of gross investment in national savings schemes shows that Pakistan Post contributes 25% to financial inflow under such schemes.
COMMENTS
Comments are moderated and generally will be posted if they are on-topic and not abusive.
For more information, please see our Comments FAQ