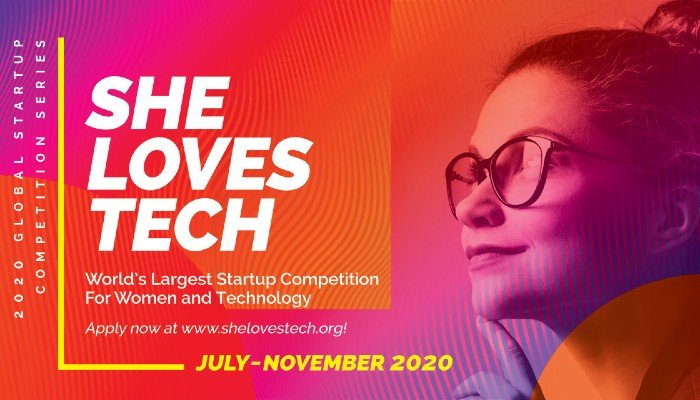 ---
Aiming to empower women entrepreneurs in Pakistan along with giving their businesses international exposure, Karachi-based startup CIRCLE brought "She Loves Tech back" to Pakistan once again.
The world's largest startup competition for women in technology has been welcomed in the country for the fourth time.
"She Loves Tech Pakistan National Finals", an online event began November 6-7 in which 14 female-led startups presented their innovative ideas to the world.
Habib Bank Limited (HBL) and the United Nations Development Programme (UNDP) joined hands to sponsor the event.
Participants from 10 Pakistani cities, including Gilgit, Quetta, Multan, and Faisalabad, entered the contest, breaking previous records.
Touching upon the importance of promoting women's participation in science and technology, CIRCLE's founder Sadaffe Abid said that "investing in women is critical to progression in the country".
She said that event aims to build a platform to support female startups that are using technology to solve critical challenges, adding that,:"I am inspired by the amazing women in Pakistan."
Pakistan's stands at 151 out of a possible 153 countries on the Global Gender Gap Index 2020
She said that platforms like She Love Tech bring a ray of hope for women who want to make a difference and encourage others.
"She Loves Tech has become a movement. It is not only about entrepreneurship but it is solving very crucial problems in Pakistan. By taking part in the competition, all the female participants are inspiring thousands of women across the country and beyond."
Speaking during the event, Special Assistant to the Prime Minister of Pakistan on Poverty Alleviation and Social Protection Dr Sania Nishtar said that she is excited to hear the stories of all the young ladies who partook in the competition.
"I appreciate how they have connected the dots between self-learning and the power of digital technology and entrepreneurship," said Dr Sania Nishtar.
COMMENTS
Comments are moderated and generally will be posted if they are on-topic and not abusive.
For more information, please see our Comments FAQ