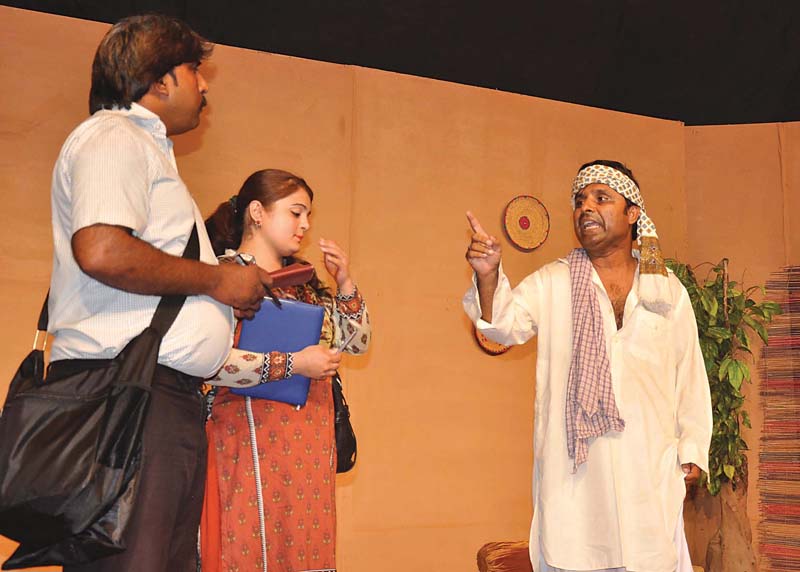 ---
RAWALPINDI:
The Potohar region and its culture are among the oldest in the Pakistani region. And as the custodian to some of the oldest civilizations in the world - the Gandhara civilisation - it represents the hallmark of the rich cultural heritage of Pakistan.
However, its cultural pillars, from folk musicians, writers, performers, craftspeople, and artisans - individually and severally - say they have been pushed to the brink and may soon become extinct unless the government steps in and does more to promote the indigenous culture.
Until a few decades ago, festivals used to be regularly organized - mostly supported by locals, especially by community leaders or local lords - to promote the rich heritage of the Potohar. At times, these festivals also received official sponsorships.
It allowed artisans to exhibit their handicraft products while folk artists would get an audience to perform for, thereby not only keeping their traditions alive but also spreading them to the new generation.
But like most traditional folk heritage, the culture of the Potohar region started to slowly fade into the background, replaced in part by technology, in part by the globalisation of cultures and due to the lack of patronage for traditional artists and crafts.
Cultural and heritage experts have called on the government to take urgent measures to not only promote such artisans and artists but to preserve the knowledge possessed by master artisans, folk artists and musicians of all provinces and regions.
They urged the authorities to take solid steps to organize the traditional Lok festivals with a focus on fostering provincial harmony and national integration - which is needed to build a more prosperous and bright future for Pakistan.
Folk singers and artistes from the Potohar region have expressed concern over the lack of official patronage for their craft which has been fading away over the past few decades. They feared that if their skills and techniques are not preserved, it could result in a serious loss to traditional handicraft products and folk music.
Local folk singer Altaf said that they depend on their craft for their livelihood but their business has dwindled by a whopping 70 to 80 per cent in the fast-changing world.
One impact of the change in cultures, he said, has been in the form of disappearing instruments.
Folk singers and musicians used a host of traditional musical instruments such as the rabab, tabla, dholak, daf, zerbaghali, harmonium and even guitar. But apart from some of the more modern instruments, it has become increasingly difficult to source the more traditional instruments which form the essence of their music.
He said the artisans who used to craft traditional musical instruments have switched over to other businesses to earn a livelihood due to lack of state patronage.
Moona, a student at National College of Arts (NCA) in Rawalpindi said that promoting traditional cultural activities of Punjab can help promote a culture of love and peace in the society.
Rawalpindi Arts Council (RAC) Director Waqar Ahmed said that the provincial government is working to reclaim the lost glory of the province through several initiatives.
Published in The Express Tribune, November 9th, 2020.
COMMENTS
Comments are moderated and generally will be posted if they are on-topic and not abusive.
For more information, please see our Comments FAQ