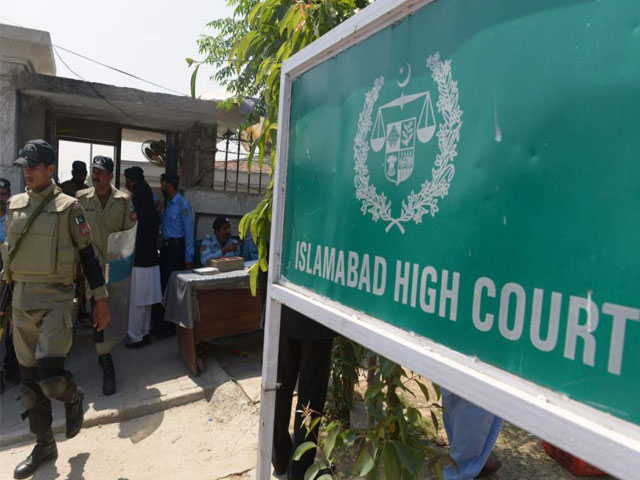 ---
ISLAMABAD:
The Islamabad High Court (IHC) on Thursday sought the record of Securities and Exchange Commission of Pakistan (SECP) regarding the leak of an inquiry report against a show-cause notice issued to the commission's official Arsalan Zafar.
The case was heard by IHC Chief Justice Athar Minallah.
Accused of leaking official data, Zafar had in late September moved the IHC challenging the formation of SECP inquiry committee and its report. The IHC had restrained the SECP from taking action against the accused.
During the course of proceedings on Thursday, the court asked why the SECP was carrying out proceedings differently in this particular case.
The SECP counsel replied that the commission had acted in a similar manner previously on eight occasions.
Zafar's counsel Sardar Taimur Aslam maintained that according to the SECP, the information related to companies fell in the public domain and that anyone could obtain it.
Chief Justice Minallah observed that several facts were related with case and that the SECP had already taken things lightly.
The commission's counsel said he would advise the commission to proceed according to the law.
The IHC asked the petitioner's counsel whether the SECP had carried out probe over the leakage of inquiry report and asked how a document of such a sensitive nature was made public.
The court summoned the report and adjourned the hearing of the case until November 26.
On the other hand, the SECP in its reply stated that the petitioner had misstated facts.
It said Zafar gained access to the sensitive information through illegal means and added that the accused searched CRCS system data which was not in the public domain.
It further said the SECP official had deleted files from his system and acquired shareholders' personal information.
COMMENTS
Comments are moderated and generally will be posted if they are on-topic and not abusive.
For more information, please see our Comments FAQ