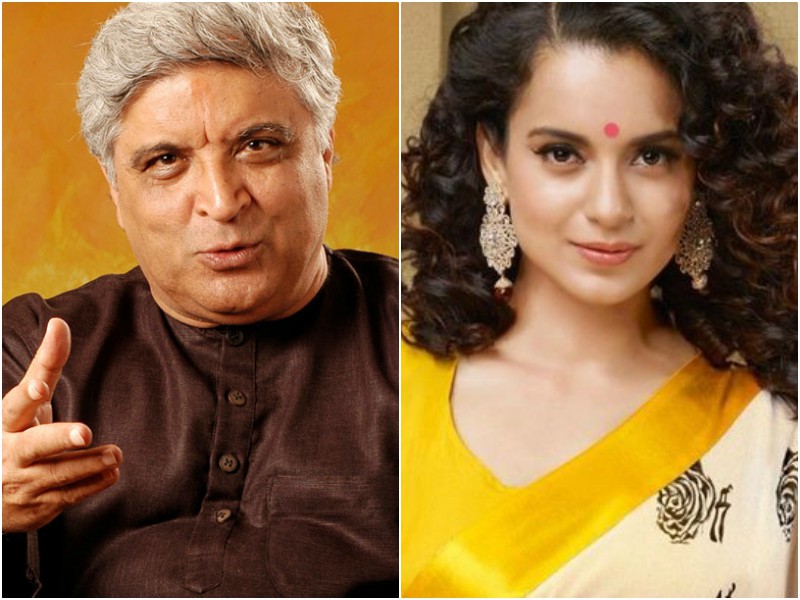 ---
Poet and songwriter Javed Akhtar has filed a defamation suit against Bollywood superstar Kangana Ranaut in a Mumbai court for making "baseless allegations" against him.
According to the documents filed, Ranaut's comments against Akhtar were a part of her reaction to the untimely death of actor Sushant Singh Rajput, PTI reported. In the case filed before the metropolitan magistrate in west Mumbai's Andheri district, he seeks action against Ranaut under the Indian Penal Code for defamation, the outlet added.
In the complaint, Akhtar claims that Ranaut had made "baseless comments" that "caused damage to his reputation." He alleged that she had dragged his name while referring to a "coterie" in Bollywood, talking about Rajput's death with the media.
The complaint also pointed out that the Queen starlet had publicly claimed Akhtar threatened her to not speak about her alleged relationship with actor Hrithik Roshan. All these statements made by Ranaut have garnered views in the millions and according to the lyricist, tarnished his reputation.
Ranaut has been actively criticising sections of Bollywood over nepotism and lack of transparency ever since Rajput was found dead at his Mumbai home in June. Initially, she released a two-minute video speaking highly of the late actor, alleging that he had been a victim of nepotism in the film industry.
Earlier, reacting to her controversial statements, Akhtar's wife Shabana Azmi had told the Mumbai Mirror, "Kangana Ranaut has started believing in her own myth. She says she taught feminism to the film industry, she taught it nationalism. I'm glad she spelled that out because nobody else had noticed! I think she fears the day when she will no longer be in the headlines and so has to keep making outrageous statements to stay in the news. Poor girl, why doesn't she just do what she is best at, which is acting?"
On a separate note, Mumbai Police also issued a notice to Ranaut and her sister Rangoli Chandel on Tuesday, demanding them to appear before the police on November 10 and 11 for allegedly promoting enmity between different communities through their remarks on Twitter. A case had been filed against the actor with Bandra police station for alleged provocative speech.
Prior to this, the duo was issued a notice demanding their appearance in court to record statements in the case on October 21. However, Ranaut's lawyer had responded saying that she was in Himachal Pradesh and busy with the wedding preparations of her cousin-brother.
Have something to add to the story? Share it in the comments below.
COMMENTS
Comments are moderated and generally will be posted if they are on-topic and not abusive.
For more information, please see our Comments FAQ