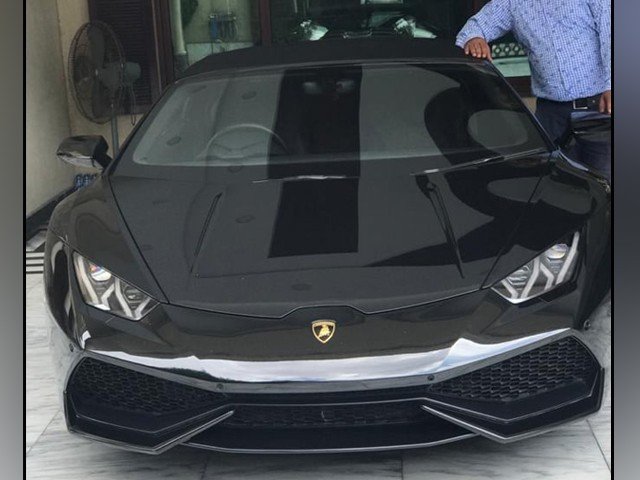 ---
LAHORE:
The Punjab excise and taxation department on Monday registered the most expensive car in the history of the province with a staggering price tag of Rs115 million.
Arjumand, owner of Lamborghini Huracan Spyder (sports variant), paid Rs4.532 million just for the registration of the vehicle which was earlier denied as the department's system could only register cars priced below Rs100 million.
Later, the department upgraded its system for the registration of such expensive vehicles.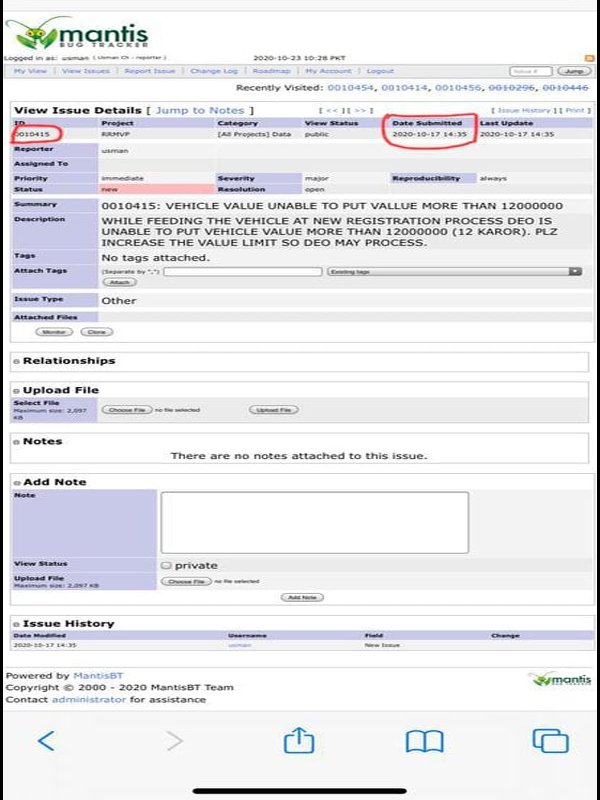 "Lamborghini Huracan Spyder comes with 5.2L engine, and it is famous for its unique exterior. The car has specially designed wings at the front so that that car can reach to its maximum speed easily. This is the reason this car has an aerodynamic smaller front and a bit wider back. Furthermore, it has parking sensors and air intake vents at the front," according to the supercar's review on Pakwheels.com.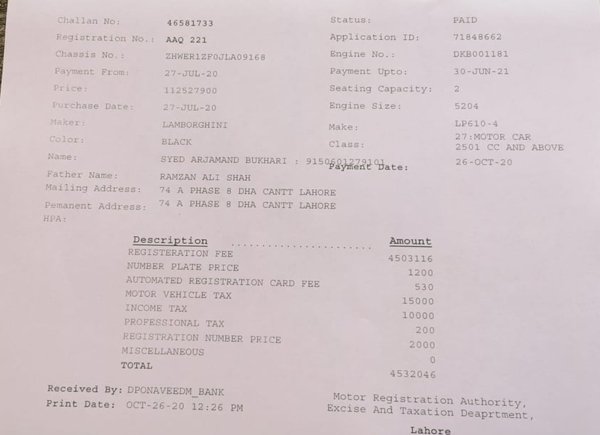 Before Huracan Spyder, the most expensive car registered in Punjab was of Mercedes GT Series. The price of that car was nearly Rs100 million. The excise department charged Rs3.5million as a registration fee of that vehicle, according to media reports.
In September 2018, an 18k gold foil Lamborghini Aventador S had arrived in Islamabad, which quickly became the talk of the town when the owner Kunwar Moeez Khan, a property tycoon, shared its photos on social media.
The owner was quoted by the local media as saying: "More than hundred million rupees has been paid to the government as duty/taxes on this car. It has been imported... from the UK."
He posted a video of the car arriving at the port and being unveiled. Multiple Facebook users tagged their friends on his pictures and videos and asked them to take a look at the luxury vehicle. Others congratulated the owner and posted quirky questions about what his next vehicle will be..