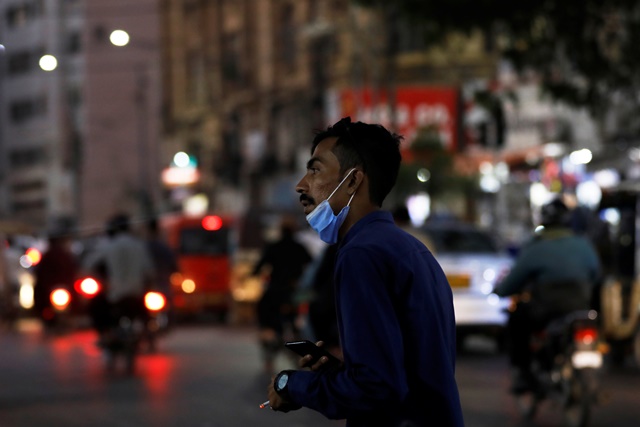 ---
ABBOTTABAD:
To ensure that protective measures against the pandemic virus are adopted, the administration in all eight districts of the division has stepped up the imposition of fines and sealing establishments.
This was disclosed by the Hazara Division Commissioner Riaz Mehsud on Sunday during a video conference with all divisional commissioners on the novel coronavirus (Covid-19). The meeting was chaired by the Khyber-Pakhtunkhwa (K-P) Chief Secretary Dr Kazim Niaz in the chair.
Mehsud said that while implementing the prescribed standard operating procedures (SOPs) against Covid-19, the administrative personnel in the eight districts of the division had imposed fines worth Rs820,000 on 600 violators, sealed 16 shops and issued warnings to 2,500 individuals and entities. Further, some 9,000 shops, markets, malls, transport vehicles, bus stands, public gatherings, restaurants, marriage halls and petrol stations were inspected all in the past three days.
On the price control efforts in the division, Mehsud said that officers of district administrations and other concerned authorities had checked around 3,000 shops, of which 220 were sealed while fines worth Rs1 million were imposed on 150 shopkeepers for overcharging.
Mehsud further said that following directions of the provincial government, 13 Sasta Bazaars (discount markets) have been set up in the division where all essential items, including wheat flour, ghee (vanaspati), sugar, pulses, rice, fruits and vegetables were made available at the government-notified prices.
He added that the public was informed about the availability of essential food items at subsidized rates at these markets by putting up banners in public places as well as through other media channels.
Published in The Express Tribune, October 26th, 2020.