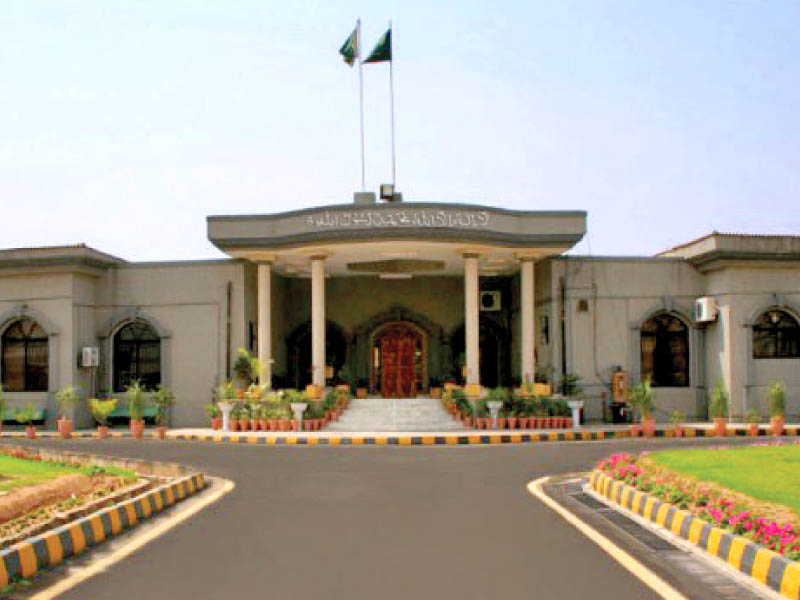 ---
The Islamabad High Court (IHC) on Wednesday issued a notice to the interior and foreign ministries and sought a written report from them on an application seeking the release of Indian citizens held on charges of spying and terrorism in Pakistan.
It also directed that the officials concerned on behalf of interior and foreign secretaries should appear before the court.
During the hearing of an application filed by the Indian High Commission, petitioner's counsel Shahnawaz Noon maintained that the accused had completed their sentences but they were still not being released.
The IHC inquired why the accused were not being released and asked which court had sentenced them.
The counsel replied that a military court had sentenced them according to Army Act and that the accused had served their terms.
On being inquired, Deputy Attorney General Tayyab Shah told the IHC that he would inform it on the matter in the next hearing after seeking instruction from the government.
The court clubbed two applications of the Indian High Commission and adjourned the hearing of the case until October 28.
It may be mentioned here that currently eight Indian citizens are serving their sentences in Pakistan.
COMMENTS
Comments are moderated and generally will be posted if they are on-topic and not abusive.
For more information, please see our Comments FAQ