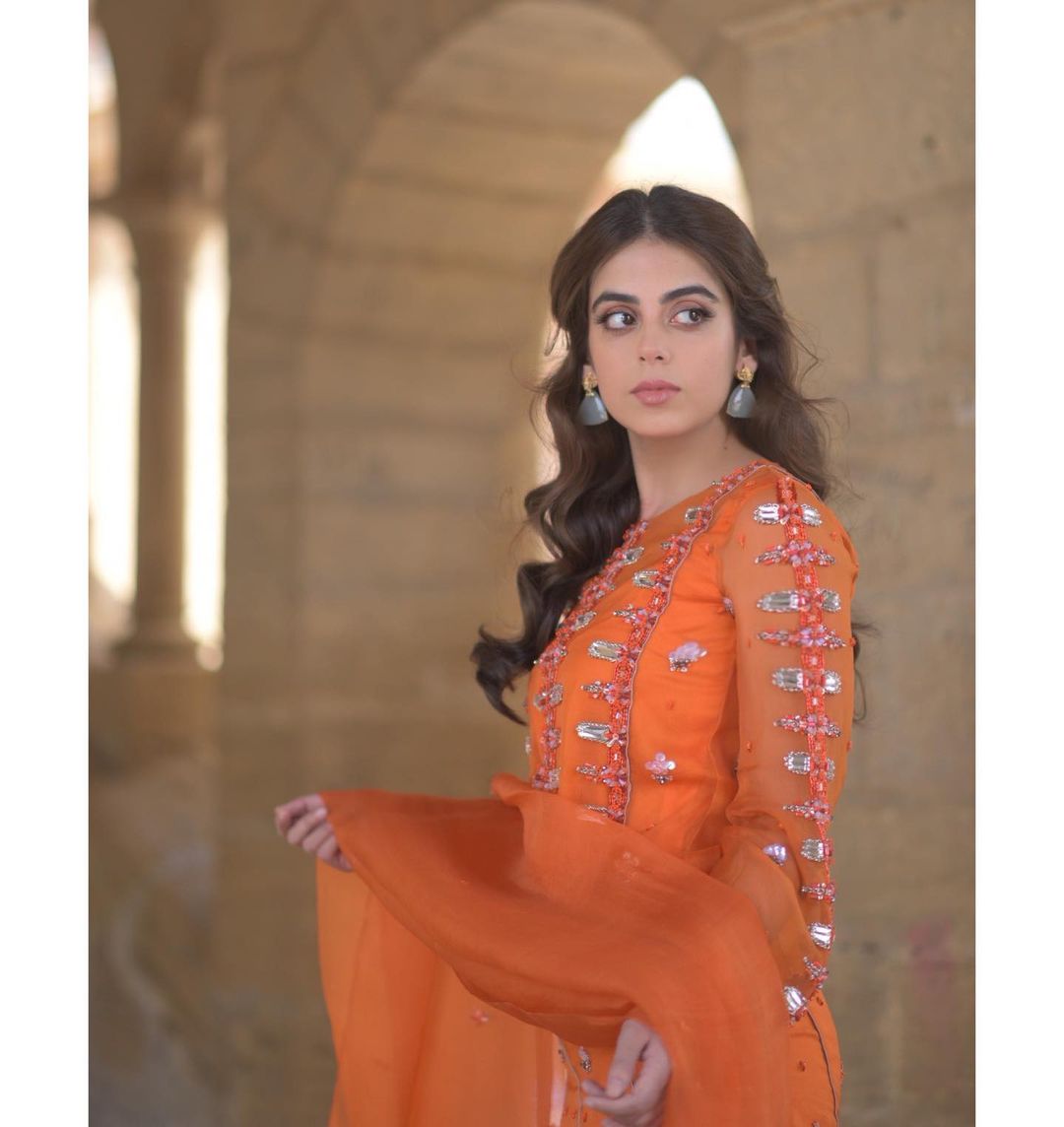 ---
Television actor Yashma Gill on Sunday uploaded a video on Instagram revealing that her recently adopted and vaccinated stray dogs had been shot outside of her home.
The video showed her yelling at an official at the Cantonment Board Lahore, demanding an explanation for the murder of her dogs. According to the actor, the dogs had allegedly been shot by the board while she was away.
"The dogs slept there, ate there and were not a threat to anyone. They were also vaccinated. They were such innocent dogs; do I show you their videos?" Gill asked the official as she burst into tears.
In response, the official asked her to visit again and discuss the matter with Malik Ijaz, who according to him was the authority figure he was filling in for. "Ma'am, I am telling you I do not have knowledge about this," he said, adding that "pets are supposed to be kept inside homes."
"So if they're outside their homes you're going to shoot them?" asked the model angrily. But the official insisted that pets are not left outside.
Gill started off her video by reassuring her fans that she had informed the board about her dogs' vaccination before leaving. And she concluded her video by sharing the explanation she had received, which was that people in the neighbourhood had complained about the dogs.
"So if people complain about an animal, that animal will be killed. Wow! This is the statement that I have received." The actor added another video of herself feeding the now, murdered dogs, along with a receipt verifying their vaccination.
She also penned an elaborate note along with the post. "How can anyone be so inhumane towards such sweet speechless creatures? I had adopted two stray dogs which had been victims of torture at the hands of Cantonment Board. They had once been dragged by their necks with wires around them, and thrown out but still returned."
"They were blindfolded and taken out, yet they came back. So I adopted them and got them vaccinated. And now that I return for my visit to them in Lahore, I find out that they have been shot by the Cantonment Board? I am in absolute shock!" Gill expressed.
"These dogs were of no harm to anyone, yet someone complained and they had them shot. Please help me get justice for my dogs, and for all the dogs who have been victim to such cruel fate," pleaded the Pyar Ke Sadqay actor.
She continued, "I don't know if the guy in the video had anything to do with the incident but his remorse and indifferent attitude along with the statement 'that pets are only always inside the house' boils my blood. People with such attitude in authority can't get us anywhere with the safety of animals in future."
Gill concluded her note by reinstating that it was a Sunday, because of which she could not get a hold of the relevant authorities. "But please help me get to the bottom of this and whoever is in charge of this atrocity with strays should immediately be told to act otherwise. Rip Rano and Rani"
Have something to add to the story? Share it in the comments below.
COMMENTS
Comments are moderated and generally will be posted if they are on-topic and not abusive.
For more information, please see our Comments FAQ