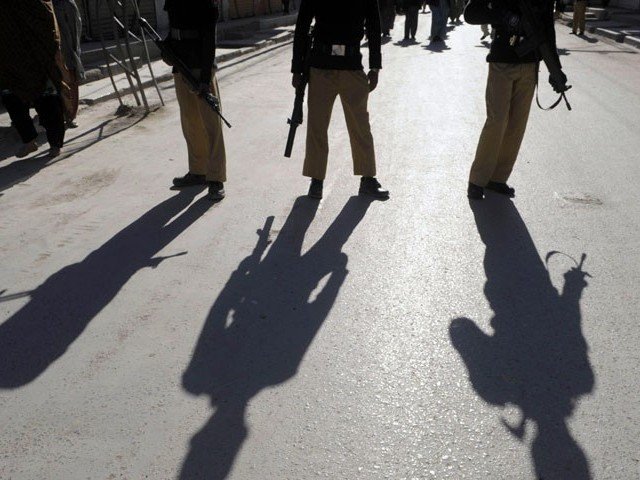 ---
KARACHI:
Nearly three weeks after an additional SHO was shot dead during an encounter with alleged robbers in Gulsitan-e-Johar, the police have failed to make headway in tracking down the culprits.
Police officials had begun chasing down the suspects, in a white car, at Khalid Bin Waleed Road on September 25. When other law enforcers were alerted, Gulistan-e-Johar additional SHO Raheem Khan and his team flagged down the suspects near Samama Shopping Centre.
However, the suspects opened fire, killing Khan. One of the suspects also sustained wounds during the exchange of fire, but they managed to escape from the spot despite the police firing at them from three sides.
The suspects had snatched their vehicle, a Toyota Corolla, a day before the incident and subsequently abandoned it, stealing another car, a Honda Civic, near Kamran Chowrangi to deceive the police. However, the second car's engine was quickly disabled with the help of a tracker installed inside.
They then snatched a Daihatsu pickup van loaded with vegetables, driving it to Saudabad before abandoning it in a street behind a printing press.
The investigation, though, has not made headway since then, with sources in the police stating that it was suspected the culprits had managed to flee the city.
The stolen Corolla was also a dead-end in terms of evidence, with a fake licence plate affixed to it.
Published in The Express Tribune, October 19th, 2020.
COMMENTS
Comments are moderated and generally will be posted if they are on-topic and not abusive.
For more information, please see our Comments FAQ