 ---
Kiran Shaikh is an 18-year-old self taught artist who recently completed her Alevels from Roots IVY Islamabad. Her artwork depicts her moods, ideas, illustrations that she channels through her work. "It's kind of therapy for me somehow it makes me more confident and dynamic", says Kiran. For her, art in a sentence is "a route from your heart to the brain".
How did you first discover your talent?
This particular revelation dawned on me when I won my first accolade in an art competition which ended up fuelling my zeal to explore my skills and develop them to the best of my capabilities. As a kid painting and sketching were always a source of fun for me I never knew that this passion of mine, one that I'd find solace in over the years would shape up into the talent I possessed. My parents have always been very supportive. They've pushed me to believe that sky is the limit. It is with their belief in me, that I have managed to come along this far. I'm so grateful to them.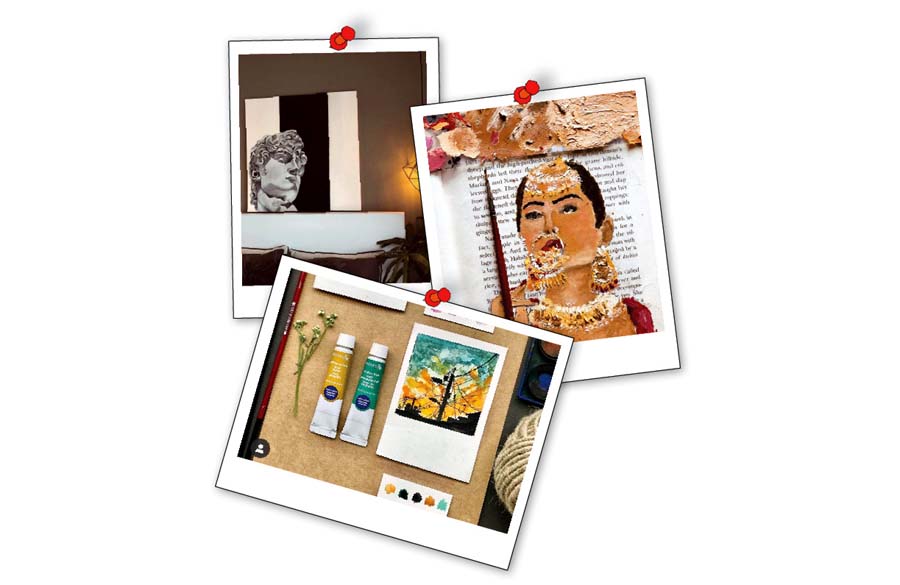 What tips and advice would you give to beginners?
Although I am too a student, struggling to improve my skills each and every day but for someone like me who is also starting from scratch, I would recommend to always go with the flow of things I.e let your hand and your beautiful mind do the job. At first everything may seem as if you've surrounded yourself with unnecessary fuss. You will give up many times but that is only a part of the path you've chosen. I used to doodle a lot in my mathematics class, FYI: I definitely don't recommend anyone doing so hence now that I'm free of guilt I must confess that aside from my definite inabilities to solve simple differentiation, it also helped build up my interest and eventually my confidence to paint on bigger surfaces. It sucked the hesitation that I felt previously right out of me.
If you had to pass down one of your artworks to your child, which one would it be?
Even though I've put every ounce of love that I have in me, in all of my artworks, I would probably pass down my beloved painting "Mariam". It is a portrait of startling heroism, I had been inspired by its namesake character in the book "A Thousand Splendid Suns". It is very close to my heart.
What are some of your favourite pieces and why?
One of my most favourite paintings is Las Meninas by Diego Velázquez. Las Meninas (The Maids of Honour) is regarded as a dialogue between artist and viewer, with its double mirror imagery and sketchy brushwork that brings every figure and object in the room to life. Lady with an Ermine by Leonardo da Vinci is among my second most favourite painting in oils.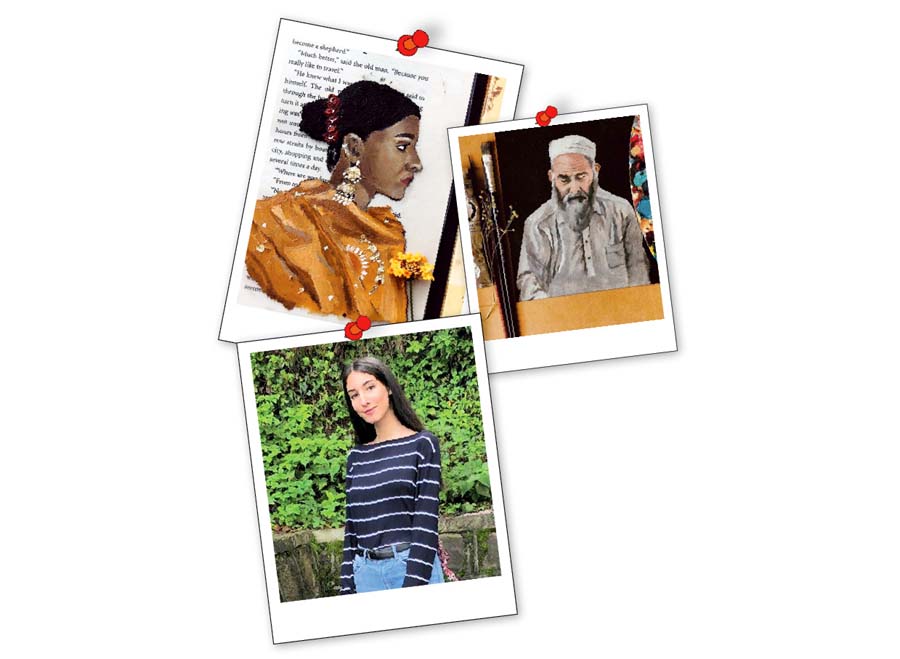 Would you ever switch to other mediums of expression?
I have learnt from every form of art that I've experienced. I would definitely try to dabble in all sorts of mediums of expression, over the years I have developed quite an interest in photography and hence I thoroughly enjoy taking pictures of nature and everything all around.
Have you ever displayed your work?
It is through my page that I've gained recognition and I mostly display all my artwork there but I'm planning to display my paintings in an upcoming exhibition.
If you were not an artist what would you be?
I could never dream of parting with my passion. It is a part of who I am but if unfortunately I can't pursue a career in this particular field, I may become a photographer or a fashion designer as I love styling and hence have a keen interest in dressing up.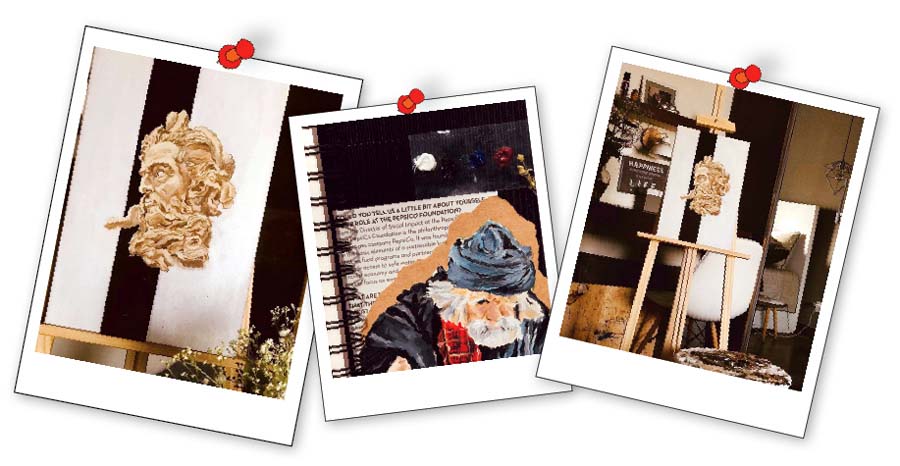 What's next for Kiran Shaikh?
What's next for me is a thought I too often ponder over but in the recent future I will be uncovering a Renaissance themed artwork that I've been working on since many weeks. I'll display it on my Instagram page too, other than that I am also preparing for my NCA test. Hoping for the best to come InshAllah.
Describe your journey as a self taught artist?
My journey as a self taught artist has not been an easy one. I have been in doubt, countless number of times. Surprisingly I have also been criticised by many; friends and foe alike, but I have always received criticism in positive light. I have tried to improve through it all and to eventually make a name for my self InshAllah.
COMMENTS
Comments are moderated and generally will be posted if they are on-topic and not abusive.
For more information, please see our Comments FAQ