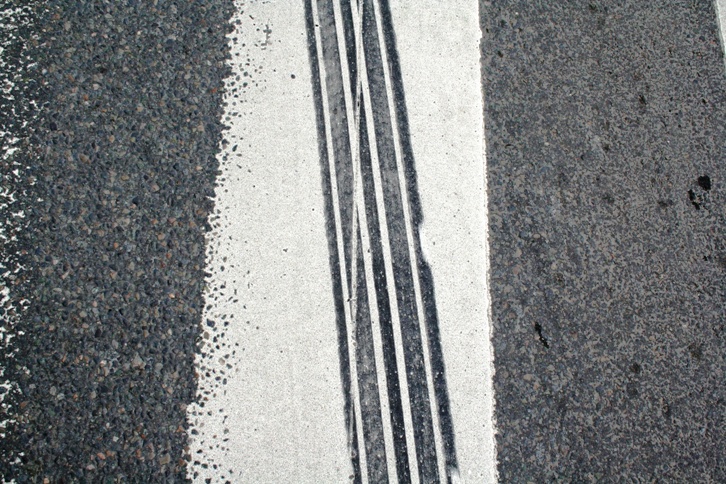 ---
KARACHI:
At least 16 people were killed in road accidents involving heavy vehicles during the first 10 days of October in Karachi, while traffic police officials, reportedly, continued to film the incidents instead of taking the required action.
Besides, it has also been reported that in most such incidents, traffic police officials are more interested in issuing challans and letting the culprits go rather than apprehending them and handing them over to relevant authorities.
This could be because the number of challans issued by an official is used as a parameter to appraise his performance.
Such reports of officials' callousness has resulted in citizens questioning who would take action against the drivers of heavy vehicles involved in accidents, if traffic police officials remained negligent of their duty.
The incidents
Among those killed in accidents involving heavy vehicles during the first ten days of this month, a man was killed after a heavy vehicle hit him near Akhtar Colony on October 1.
The next day, on October 2, two persons on a motorcycle were crushed to death by a heavy vehicle in Raees Goth. Meanwhile, the deaths of a man and a minor were reported as a consequence of similar mishaps the same day.
On October 3, a truck hit a cop, leaving him dead near Chamra Chowrangi in Korangi, while a man lost his life in a similar accident in Landhi.
A day later, on October 4, a woman was killed by a heavy vehicle near Johar Mor, and two other persons were killed in separate road accidents on October 5.
Then, on October 6, a girl was crushed to death by a heavy vehicle near Musharraf Cut, and four others were killed in three separate accidents on October 8.
A man was killed after a truck hit him near Mazar-e-Quaid on October 9.
Of these incidents, the video of the accident near Akhtar Colony has surfaced. The person who shot the video has claimed that citizens had caught the truck driver responsible for the accident, yet the traffic police official present at the spot let him escape.
Later, he said while talking to The Express Tribune, the official was absolved of the accusation after the matter was investigated.
Published in The Express Tribune, October 12th, 2020.