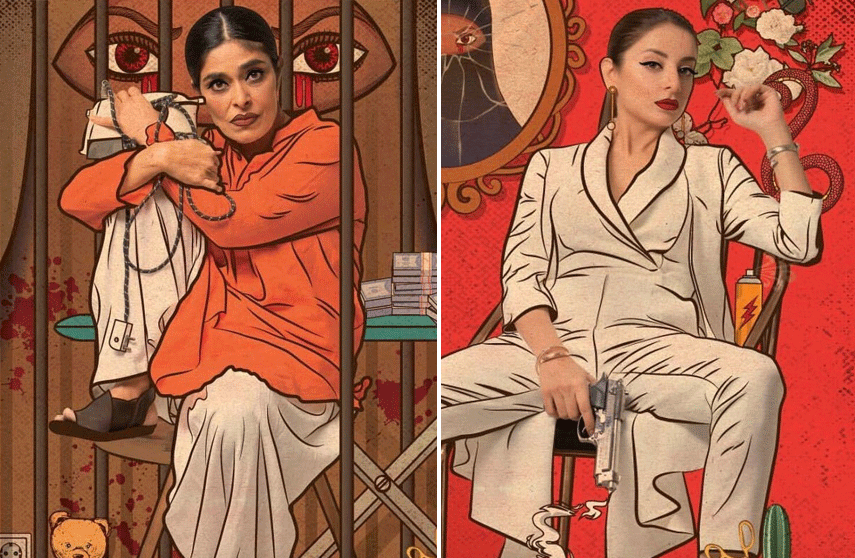 ---
On Wednesday, the critically acclaimed ZEE5 web-series Churails was 'taken down' in Pakistan, limiting the access of the show to the rest of the territories. Reportedly, the step was taken after a controversial clip from the series went viral, drawing public ire.
After two days of being inaccessible for Pakistani viewers, Churails is once again available for streaming via the Indian OTT platform. ZEE 5 has subsequently released an official statement, clarifying that the step was taken in compliance with a directive they received, reported Indian publication News18.
"Our aim has always been to create content that resonates strongly with viewers across the globe. Churails' has been a phenomenal success story for us and has been lauded and loved the world over. The show was taken off the platform in Pakistan purely in compliance with a directive that we received," a ZEE5 spokesperson was quoted as saying.
"We have now addressed the matter and reinstated the show on our platform, a ZEE5 spokesperson said in a statement. The streaming platform's response comes two days after Abbasi alleged that Churails has been 'shut down in its country of origin'".
Celebrating the win, director Asim Abbasi took to Twitter to share his thoughts on the whole ordeal.
"The witches who wouldn't burn. Not yet. Not today. Churails is now back on in Pakistan. And there is no better woman, better actor, better screengrab that embodies my current mood!" Abbasi said.
Earlier when the show went offline, The Pakistan Telecommunication Authority (PTA) had maintained that the removal was ZEE5's own decision and wasn't the government's doing.
"It has not been blocked by PTA. ZEE5 has removed it due to objections on the content from the public," a PTA spokesperson told The Express Tribune.
However, later on, a PTA representative told Reuters that the authority had actually reached out to the OTT platform after receiving complaints over objectionable content.
Have something to add to the story? Share in the comments below.
COMMENTS
Comments are moderated and generally will be posted if they are on-topic and not abusive.
For more information, please see our Comments FAQ