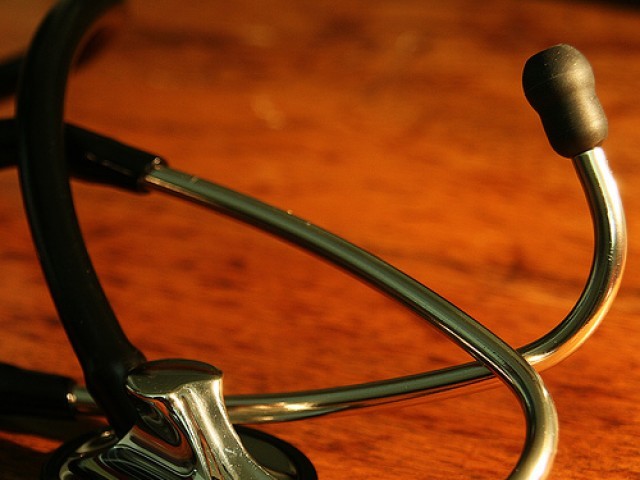 ---
QUETTA:
The Balochistan government has formed a committee to eradicate corruption from the health sector.
"In order to provide quality health services to the poor people of Balochistan, transparency must be ensured by forming a committee for reforms in the health department of Balochistan," Balochistan Chief Secretary Fazeel Asghar said. "The audit and monitoring system has failed and now the health department needs concrete steps to make the procurement process transparent."
These views were expressed by Asghar during a health reforms workshop held by the National Accountability Bureau's (NAB) provincial chapter.
Appreciating the efforts of NAB on the occasion, the chief secretary said that urgent steps have to be taken to eradicate the menace of corruption from a noble profession like the health sector.
Directing to constitute a committee for the health sector, he added that the establishment of the committee would make it possible to wipe out corruption and corrupt elements from the health department. "Corruption in the sacred sector of health is tantamount to oppression. An integrated strategy can yield results."
On the occasion, DG NAB Balochistan said that in cases where fake purchases are made in flagrant violation of BEPRA Rules in the health department should be immediately referred to the anti-graft watchdog.
Stressing the need for adopting a transparent system, he said that standard bidding documents need to be reviewed to prevent counterfeit purchases. "Procurement contracts are awarded to smaller firms for corruption purposes. Manufacturing firms must be included."
He further said that in the past there was a perception of corruption in the B&R and customs department but now most of the complaints of corruption arise from the health and education department.
"The system has collapsed due to the scourge of corruption," he said adding that a common man always gets in trouble. "The audit and monitoring system has failed."
DG NAB urged for professional training of officers as a mandatory requirement before appointment to administrative posts.
Emphasising the need for concrete steps to make the procurement process transparent in the health department, he said maintained that there was an urgent need for reforms in the health department.
DG NAB concluded that it is always deplorable to arrest a vice chancellor or a doctor.
He also informed the participants that the purpose of the workshop was to discuss issues related to corruption in the health sector with all the stakeholders and to develop concrete strategies to eliminate shortcomings and corruption.
Published in The Express Tribune, October 9th, 2020.
COMMENTS
Comments are moderated and generally will be posted if they are on-topic and not abusive.
For more information, please see our Comments FAQ