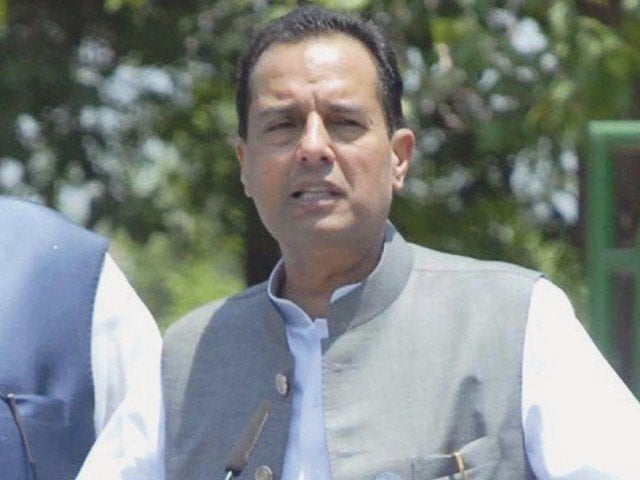 ---
GUJRANWALA:
Authorities in Punjab have booked Captain (retd) Muhammad Safdar – the son-in-law of the PML-N supreme leader Nawaz Sharif – under sedition charges for "provoking the people against the state and its institutions."
A first information report (FIR) was registered against Safdar and a Punjab Assembly lawmaker from the PML-N, Imran Khalid Butt, in a police station at Gujranwala's Satellite Town on Sunday.
According to the FIR, Captain (retd) Safdar had threatened to "oust the government through protests". He also allegedly provoked people against the state and its institutions.
Safdar had announced that if authorities refused to give permission to the PML-N to hold a rally in Gujranwala on October 16, he would force them into giving the permission, the FIR claimed.
PML-N Vice President Maryam Nawaz – who is the wife of Sadfar – had earlier announced that the party would hold a rally in Gujranwala on October 16 as part of its country-wide protests against the arrest of PML-N President Shehbaz Sharif, and to oust the PTI led federal government.
The country's top graft buster, the National Accountability Bureau (NAB), had arrested Shehbaz last week after the Lahore High Court (LHC) refused to extend his interim bail in a money laundering case.
On October 2, a meeting of the PML-N's Central Working Committee gave the nod to a social mobilization plan under which countrywide protests were to be held against the PTI-led government.
According to the available details, two protests were to be held against the arrest of Shehbaz Sharif – respectively on October 3 and October 9.
It was decided that Nawaz, who has been in London since November 2019, would address the Punjab Assembly lawmakers. He would also address the PML-N senators and MNAs.
On October 12, the PML-N would organise a workers convention in Karachi.
From October 12 to December 4, the PML-N would organize workers conventions (WCs) and provincial general council (PGC) meetings at the district level. Of these WCs and PGC, seven would be held in Punjab, three in Sindh, three in Khyber-Pakhtunkhwa, and two in Balochistan.
The convicted former prime minister broke his long silence at a PPP-hosted all-party conference (APC) on September 20, declaring that the opposition was not up against Prime Minister Imran Khan but those who had brought him into power in 2018.
Nawaz had also accused the military establishment and other state institutions of meddling in the political affairs of the country. Later addressing his party leaders, the PML-N supreme leader had said "someone else" was controlling parliament during the PTI's rule.
COMMENTS
Comments are moderated and generally will be posted if they are on-topic and not abusive.
For more information, please see our Comments FAQ